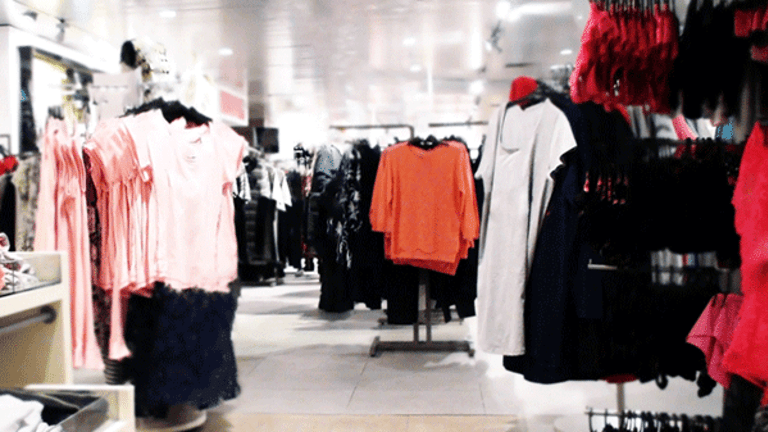 British Retailer Stocks Fall as Consumers Trim December Shopping Amid Brexit Uncertainty
Retail sales in the U.K. fall 1.9% from November, the biggest decline in four and a half years.
Retail stocks fell in London Friday after data showed British shoppers had a sharp pullback in spending last month due to Brexit uncertainty and quickly accelerating inflation.
Grocery stores including Tesco (TSCDY) and Sainsbury's (JSAIY) , the U.K.'s No. 1 and No. 2 supermarkets respectively, were some of the biggest losers on the FTSE 100 following the data release, while retailers Marks & Spencer (MAKSY) and Next (NXGPY) joined them at the bottom of the board.
The FTSE 350 General Retailers Index fell the data was released, losing 0.67% to 2,460.67 at 10:30 GMT on Friday. The FTSE 100 was flat at 7,208.72 as investors await the inauguration of President-elect Donald Trump on Friday.
Retailers have been contending with waning consumer confidence after the vote to the leave the European Union in June. The fall in the pound since the referendum is also driving up the price of goods.
U.K. retail sales fell 1.9% from the previous, the Office for National Statistics said Friday. The was the biggest decline since April 2012 and more than the 0.1% fall economist had expected.
Big ticket household items were the biggest decline, ONS data indicates, with sales down 7.3% from November while clothing and footwear sales fell 3.7%. Food sales fell 0.5%.
Average store prices picked up in December, increasing 0.9%, this was the first increase since June 2014. Inflation figures released by the ONS on Tuesday accelerated faster than expected, with December's inflation rate estimated at 1.6%. up from 1.4% in November.
The numbers drove down the pound as well. The British currency was down 0.40% against the dollar at $1.2286 at 10:15 GMT.
London-listed retail stocks felt the pinch on Friday morning.
Grocery store chain Tesco fell 1.95% to 198.72 pence at 10:30 GMT, the stock has gained 30.22% in the past 52 weeks. Competitor Sainsbury's was down 1.34% at 264.45 pence.
DIY retailer Kingfisher (KGFHY) lost 0.91% to 346.80 pence. It has gained 6.48% in the past year.
Meanwhile, clothing retailer Next lost 0.70% to 3,966.5 pence, it lost a significant amount of value in the first week of 2017 after warning that 2017 would be difficult.
Primark-owner Associated British Foods (ASBFY) was down 0.77% to 2,565 pence, shares have lost 12% over the past 52 weeks.
Marks & Spencer fell 0.61% to 341.20 pence.