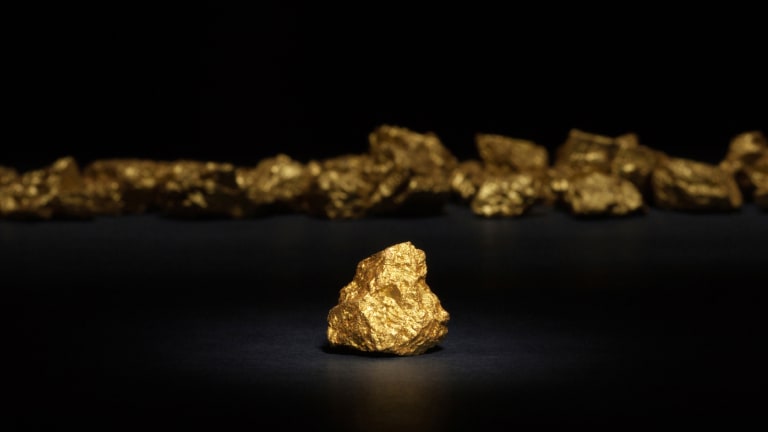 Brexit Great for Gold, Says Guggenheim Investing Chief
Gold is surging as investors seek shelter in the wake of Great Britain's vote to leave the European Union.
When you don't know what else to buy, go for gold.
At least, that's the advice of Guggenheim Chief Investment Officer Scott Minerd, reacting this morning to Great Britain's razor-thin passage of a referendum to exit the European Union.
Indeed, precious metals prices and related stocks are surging in early trading. IShares' Gold Trust ETF 
(IAU)
 and the SPDRGold ETF 
(GLD)
both opened up over 5%, while the S&P 500 took an early dive as much as 2.7%.
On commodities markets, gold climbed as much as 7.5% to $1,355 an ounce, the highest price in a year. Silver rose as much as 5.9% to  $17.70 an ounce, also a 12-month high.
Britain's vote to split from the EU came as a surprise to many, with polls indicating a narrow majority of voters would opt to remain part of the massive bloc right up until yesterday's vote.
But the stampede to gold may be short lived, as markets absorb the news and its implications. Minerd, echoing the now-popular British wartime slogan, advises investors not to overreact to the vote.

This article has been updated to reflect that Minerd is the chief investment officer at Guggenheim, rather than Blackstone.
See full Brexit coverage here.