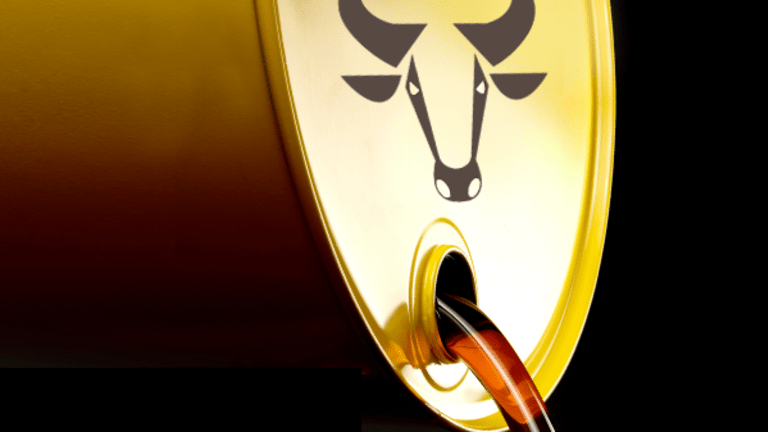 Brent Gushes Past $50 On OPEC Promises and Declining U.S. Reserves
Global oil prices hit two month highs
Global oil prices climbed back above $50 a barrel on Wednesday and threatened to blow past two-month high as traders took heart from OPEC members' promises to cut exports and from signs that U.S. stocks were dwindling just as shale production growth slows.
Brent crude futures for delivery in September, the global benchmark, traded Wednesday morning at $50.61, up 0.82%, their highest mark since the end of May. U.S. benchmark West Texas Intermediate futures for delivery in September traded at $48.39, up just over 1%.
The rally was kick-started earlier this week by Saudi Arabia, which exited an OPEC meeting in Moscow on Monday with a promise to curb exports. That commitment was later joined by the UAE, while Nigeria, which is exempt from OPEC's current production caps, said it would be prepared to cap or cut production once its output stabilized near its target 1.8 million barrels per day.
Further support for prices came late Tuesday when the American Petroleum Institute said U.S. inventories likely declined by a larger-than-expected 10.2 million barrels in the week ending July 21. Traders will now look for confirmation of that forecast from the Department of Energy, which is due to release its oil inventory figures on Wednesday.
"Some caution is warranted," warned Goldman Sachs. "The API forecasts have set the bar high, while Saudi exports to the US are unlikely to be as low as they were last week."
U.S. shale producers have also played their part in the current bullishness surrounding oil, and could, as ever, prove its undoing. The number of shale rigs declined, albeit by just one, in the week ending July 21, sparking hope that 14-months of stunning growth in shale output may have peaked.
WTI at close to $45 a barrel over recent weeks cooled U.S. onshore drilling's growth, and given the lag between prices and drilling activity may continue to have an effect for some weeks. On the flip-side WTI's move back toward $50 a barrel could be the trigger for a new wave of drilling that will once again weigh on prices.
In the meantime investors will have one eye on the oil price and the other on European oil company reporting. Royal Dutch Shell plc undefined , Total SA (TOT) - Get Total SA Report , Statoil ASA (STO) and Repsol SA (REPYY) all of which release their second quarter figures on Thursday, July 27.
Don't miss these top stories on TheStreet:
Advanced Micro Devices Could Explode Another 17% Within Hours: Chart
Starbucks Has an Alarming Problem That Even Its Fans Must Admit Has to Be Fixed -- and Soon!
Micron Technology: What Today's Sloppy Drop in MU Means for Nervous Investors