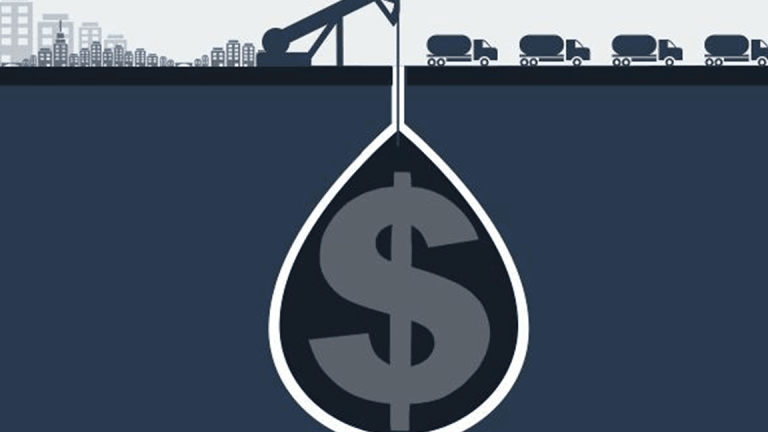 Brent Crude Prices Spike to July 2015 Highs Following Forties Pipeline Shutdown
One of the world's most important energy pipelines could be shut for weeks following a hairline fracture that was found on Dec. 7, disrupting supply to the Brent crude mix that is used to settle 50% of the world's physical oil deliveries.
Brent crude prices surged to the highest levels in more than two and a half years Tuesday, extending its premium over U.S. prices past $7 a barrel after the North Sea's biggest pipeline was shutdown completely following a leak that could disrupt supplies until after the holiday season.
The Forties Pipeline System, which is owned and operate by Ineos, suffered a hairline crack last week and was fully shutdown overnight, the company said, halting the deliver of around 450,000 barrels of oil and gas each day to the norther coast of Scotland. The shutdown will impact that largest input into the so-called 'dated Brent' crude mix that is used to settle around half of the worlds' crude contracts.
Brent oil prices for February delivery were marked 1% higher at $65.60 at 06:00 eastern time after hitting a two-and-half year high of $65.63 in overnight Asia trading. The moves took Brent prices, which are used as the global benchmark, more than $7.20 higher than those for February delivery of West Texas Intermediate crude, which was marked at $58.32, up around 0.6% from Monday's closing price in New York.
The outage may also provide an added boost to U.S producers, who are already churning out a record 9.75 million barrels a day, according to data published last week by the Energy Information Administration, and have around 750 rigs in operation as of the end of last week, according to data provided by Houston-based oil services group Baker Hughes. 
There may also be a political dimension to the shutdown, given that the Forties system is the largest inbound supply chain for gas and heating oil into the United Kingdom, which is own in the midst of a severe cold snap that could be the worst in seven years, according to the Met Office, the country's official weather forecaster. The cold temperatures have brought rare snowfalls to parts of England and Wales and have shuts hundreds of schools and businesses around the United Kingdom. 
Should domestic fuels prices spike in the wake of the disruption, Prime Minister Theresa May's unpopular coalition government could face pressure to provide relief or freeze increases over the holiday period, risking the ire of businesses that she will need to have on board as she begins trade negotiations with the European Union.