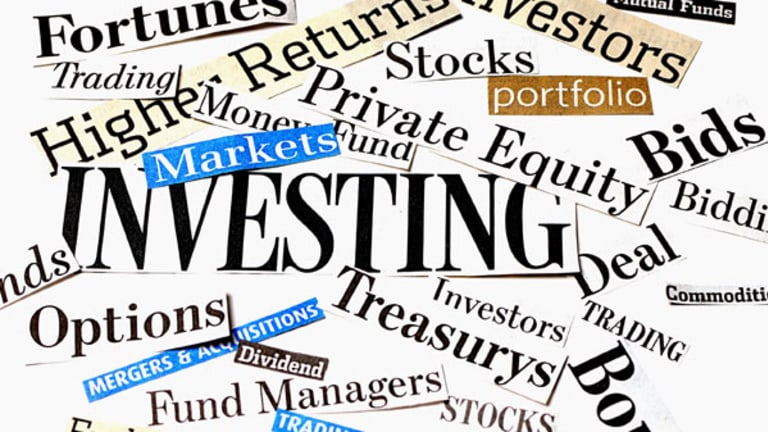 Breakout Stocks: SPDR Gold Trust, Netflix
The Gold ETFs, Netflix and Southern Company are poised to break out.
By Roberto Pedone
BALTIMORE (
) -- Is gold about to break out to new highs? That's what many investors are wondering as the action in the yellow metal starts to heat up as we approach a very strong seasonable period for this commodity.
September has often times marked the seasonal sweet spot for gold. Since 1971, gold has seen an average gain of 3% in September. Even better, the gold mining stocks as measured by the
AMEX Gold BUGS Index
( HUI) has risen an average of 8% in the month of September since the official launch of the index in 1996.
Market players would be well served to monitor some of the top gold ETFs for breakout action as we move closer towards September. Two that I would recommended are the
SPDR Gold Trust
(GOLD) - Get Barrick Gold Corporation (BC) Report
and the
Market Vectors Gold Miners ETF
(GDX) - Get VanEck Gold Miners ETF Report
.
The GLD mirrors the actual price of gold bullion and this ETF will breakout above $123.50 a share. With the ETF currently trading around $119, investors could get in now and anticipate the breakout. Just remember to have stops in place in case it doesn't happen.
For the GDX, the near-term breakout will happen if this ETF can get above $55 a share. The all-time high on GDX sits at around $56.25, so a true breakout to new highs won't happen until that price is breached to the upside. Again, with this ETF currently trading at around $50.50 a share, you could look to buy it now and anticipate another bullish September for gold.
A breakout occurs when a stock makes a move through a significant level of support or resistance, which is usually followed by heavy volume and increased volatility. Wall Street players love to see an upside breakout because it demonstrates strength in the underlying asset as the price breaks above a level of previous resistance. An upside breakout can also take a stock to new highs, which will generate a lot of interest as the stock shows up on sophisticated software that scans for this type of action.
Here 's a look at a number of stocks that are already breaking out, or could be setting up to become solid
One stock that is clearly trading in breakout territory right now is
Netflix
(NFLX) - Get Netflix Inc. Report
. This company is a subscription service streaming movies and television episodes over the Internet and sending digital versatile discs (DVDs) by mail to more than 12 million subscribers. Netflix has been a big winner during the economic downturn as consumers flocked to their website to sign up for affordable and convenient entertainment. The stock has racked up some impressive performance with shares up 146% year to date.
Those unbelievable gains could just be getting starting with shares of Netflix now trading at new all-time highs and clearly in breakout territory. What I like even more about the breakout in Netflix is that it's occurring on very heavy volume.
From Aug. 10 to Aug. 12, Netflix managed to trade above some previous overhead resistance at around $128 a share on above average volume. Volume during this three-day period clocked in at over 10 million shares traded versus the 3-month average daily volume of 4.1 million.
Another reason this stock just continues to scream higher is due to the very large short interest in the name. As of July 30, 24% of float was sold short, and that float is very small at only 45 million shares available for trading. The shorts in this name can't be happy with the 20% move the stock registered last week in the face of overall market weakness. That strong counter-trend rally shows just how much market players want to own this name right now.
Another stock that could be setting up to breakout is
Southern Company
(SO) - Get Southern Company (The) Report
. Southern Company, through its subsidiaries, operates as a utility company that provides electric service in the southeastern United States. This stock is quickly approaching a breakout with shares currently trading at around $36 a share.
Look for Southern Company to take out some near term resistance at around $36.32 to $36.78 a share to confirm the breakout. A move above $36.78 would mark a new 52-week high and would demonstrate the shares are in high demand. If the stock can manage to get above that level, it could make a run towards all-time highs at around $40. I think the chances for this look good since the stock has been acting strong even while the market has been struggling.
Just last week, the stock traded above $36.50 while the overall market sold off. That move came on decent volume of 5.7 million shares versus the average 3-month volume of 4.9 million shares. A move above $36.78 on volume above 4.9 million should confirm that Southern's breakout is for real not a false move. The stock also has a 5.1% dividend yield, so you could get paid to wait for the move.
One final stock that is starting to breakout is
DexCom
(DXCM) - Get DexCom Inc. Report
. This company focuses on the design, development and commercialization of continuous glucose monitoring systems for ambulatory use by people with diabetes, and for use by health care providers in the hospital for the treatment of both diabetic and non-diabetic patients.
On Aug. 3, DexCom reported that product revenue grew by around $9 million for the second-quarter of 2010, which was an increase of about 120% from the $4.1 million it reported for the second-quarter of 2009. Total second-quarter revenue for 2010 also grew by 75% from the same quarter in 2009, and an increase of around 23% from the first quarter of 2010.
These strong fundamental results for DexCom helped to push the stock up towards new 52-week highs, which it hit last week when the shares traded at $12.68. This move is coming on above average volume with a number of up days last week trading at well over the 3-month average daily volume of 375,000 shares.
DexCom shares officially broke out in the near term when the stock was able to get above $12.35. The next area of significant resistance sits at around $15, which the stock last traded at back in 2006.
I think there is a strong chance DexCom trades back towards $15 and if it can manage to take out that level, it could quickly move into the low $20s. One of the reasons I think DexCom could trade significant higher is due to the reasonable short interest of 7% and a very low tradable float of 52 million shares.
If the good fundamental news for DexCom continues, then the stock should short squeeze and reach some of my targets mentioned above.
-- Written by Roberto Pedone in Winderemere, Fla.
Stockpickr is a wholly owned subsidiary of TheStreet.com.