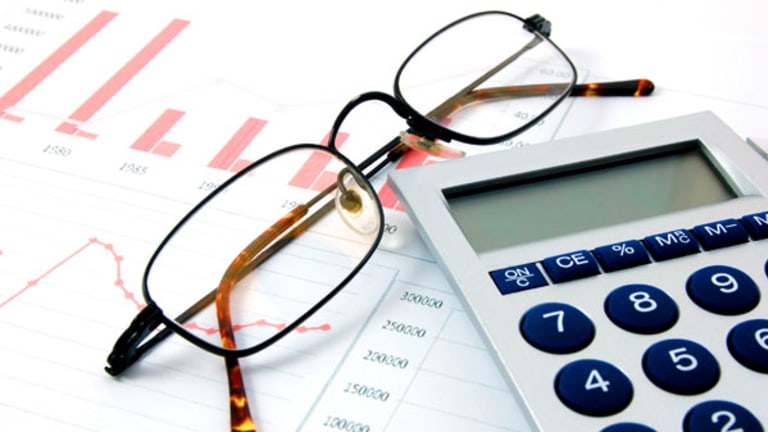 Breakout Stocks: Eldorado Gold, Riverbed Tech
These stocks, including Eldorado Gold and Riverbed Technology, are could be setting up to become solid breakout stock plays.
By Roberto Pedone
Some market-players think that once the overall market has stopped trending higher, trading stocks that are breaking out is a losing cause. That just isn't the case. No matter what type of market is developing -- bull or bear -- there are always stocks and sectors emerging as the new leaders.
For example, the
and
sectors are starting to heat up, and new breakouts are occurring in many of the mining stocks. This action is taking place as the overall equity markets continue to lag in performance.
Indeed, watching for breakouts can help investors catch the next big trend or fundamental shift in the markets. A major fundamental change will force money managers to rotate cash into new sectors. For this reason alone, investors should always be paying attention to which stocks and sectors are breaking out.
Trading breakouts is not a new game on Wall Street. This strategy has been pioneered by legendary traders, including William O'Neal, Stan Weinstein and Nicolas Darvas.
A breakout occurs when a stock makes a move through a significant level of support or resistance, which is usually followed by heavy volume and increased volatility. Wall Street players love to see an upside breakout because it demonstrates strength in the underlying asset as the price breaks above a level of previous resistance. An upside breakout can also take a stock to new highs, which will generate a lot of interest as the stock shows up on sophisticated software that scans for this type of action.
Here 's a look at a number of stocks that are already breaking out, or could be setting up to become solid
.
One name that is starting to break out is
Riverbed Technology
(RVBD)
. This company provides solutions to the fundamental problems of wide-area distributed computing in the U.S. and internationally.
On last Friday, shares of Riverbed Technology started to break out above some previous resistance at around $38.36 and $37.90 a share. This breakout came on very strong volume of 2.9 million shares, compared with the average three-month trading volume of 1.9 million. To keep things in perspective, this move in Riberbed could have simply been triggered by short-covering. More than 10% of the tradable float of 65 million shares is sold short as of Aug. 13.
Whether it's a short squeeze pushing it higher or real demand from institutions, Riverbed will continue to move up if the sellers fail to gain any meaningful traction. Market players love this stock because it's a great way to play the new corporate trend toward cloud computing. If that trend continues to gain momentum, I think Riverbed will benefit.
If the stock can manage to trade above and close above its breakout level of $38.36, then the stock could be setting up to test the next area of significant resistance at around $48 a share. Keep in mind that it's very important for this stock to remain in breakout territory if it's going to have any chance to move towards $48. A failure to hold its breakout levels will encourage the bears to move back in and short the stock more aggressively.
Another stock that could be setting up to break out is
Silver Wheaton
(SLW)
, a mining company that generates its revenue primarily from the sale of silver.
It's clear that investors are searching for a safe haven, capital protection and a hedge against slowing economy with silver mining plays such as Wheaton. Recently, the stock broke above some previous overhead resistance at around $21.50 and $21.73 a share. This breakout came on solid volume that easily eclipsed the three-month average daily volume 4.8 million shares.
Shares of Silver Wheaton are now trading near all-time highs. This demonstrates how strong this stock is acting in the face of a lagging equity market. Silver mining stocks are also catching a strong tailwind from the rising price of spot silver. If spot silver continues to act bullish, then Silver Wheaton has a high probability of following that trend to much higher prices.
Investors should approach the stock a bit cautious in the short term since shares are a bit over extended after a recent run from $17 to its current price of $22.92 a share. On any meaningful pullback, look to add the stock if you're bullish on the future trends for silver and silver mining stocks.
Investors should put shares of
Eldorado Gold
(EGO) - Get Eldorado Gold Corporation Report
on their radar for a possible breakout stock play. This company is engaged in gold mining and related activities including, exploration, development, extraction, processing and reclamation.
Shares of Eldorado are now trading near all-time highs after the stock was able to push above some previous overhead resistance at around $19 a share. Since May, Eldorado had been trading in a channel between $15 on the low end and $19 on the high end. It looks like the bulls are starting to gain control of this stock since shares are starting to break out above the upper end of the channel at $19. This breakout would be a significant development because it would take the stock out of its previous sideways trading pattern.
This possible breakout for Eldorado is coming on some very bullish up-day volume. The average three-month daily volume is around 4.3 million, and the stock had traded higher during the last three trading sessions on volume of well over 6 million shares. It appears this stock is in strong hands, and with shares near a new all-time high, it could continue its march much higher.
One final stock that could be setting up to break out is
Alberto-Culver
(ACV) - Get Virtus AllianzGI Diversified Income & Convertible Fund of Beneficial Interest Report
. This company develops, manufactures, distributes and markets beauty care products as well as food and household products in the U.S. and around 100 other countries.
Investors could be piling into this stock as a safe defense play for a potential economic slowdown. Some of Alberto-Culver's famous brands include TRESemme and Alberto VO5 hair care products. These types of consumer products will do well in almost any economic environment, since consumers generally don't stop buying personal hygiene products even if the economy starts to falter.
From a fundamental perspective, Alberto-Culver recently reported a blowout quarter. On July 26, the company announced that its profits in the fiscal third-quarter soared to $47.2 million, or 47 cents a share, from $28 million, or 28 cents a share, a year earlier. Sales soared 19% to $417.8 million.
A perfect storm could be developing for Alberto-Culver since the technicals are aligning with the fundamentals. If the stock can manage to push above some previous resistance at around $31.50 a share, then it could setup to print new all-time highs. Whenever a stock makes new all-time highs, you're in great company as a shareholder since everyone who owns the stock is making money. Keep this name on your trading radar and watch for new money to flood in if it prints new highs.
To see more breakout action in stocks such as
Aruba Networks
(ARUN)
and
Netezza
( NZ), check out the
portfolio on Stockpickr.
RELATED LINKS:
>>Rocket Stocks: Campbell Soup, Dollar General
>>M&A Stocks Have More Room to Rally
Follow Stockpickr on
and become a fan on
Facebook.
At the time of publication, author had no positions in stocks mentioned.
Roberto Pedone, based out of Windermere, Fla., is an independent trader who focuses on stocks, options, futures, commodities and currencies. He is also an outside contributor to Beconequity.com and maintains the website Maddmoney.net, which he sold to Blue Wave Advisors in 2008. Roberto studied International Business at The Milwaukee School of Engineering, and he spent a year overseas studying business in Lubeck, Germany.
Stockpickr is a wholly owned subsidiary of TheStreet.com.