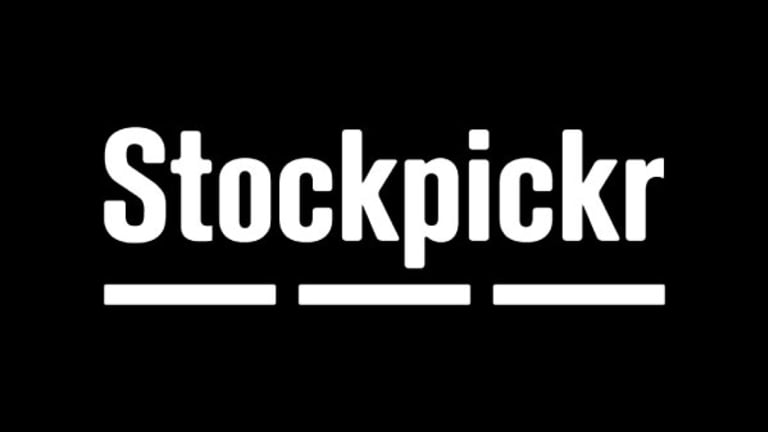 Breakout Stocks: Baidu, Dominion, Hormel
Here 's a look at a number of stocks, including Baidu, that could be setting up to become great breakout candidates.
Here 's a look at a number of stocks, including Baidu, that could be setting up to become great breakout candidates.
By Roberto Pedone
WINDERMERE, Fla. (
) -- The breakout chart pattern to the upside is one of my absolute favorite things to look for when trading. When a stock breaks above a previous price it had struggled with, it means that the sellers have lost control and the buyers have taken over. Market players can see some gigantic gains as momentum players and technical traders pile into a stock that is pushing into new territory.
But don't get me wrong: False breakouts occur all the time, with a stock trading above a previous resistance level and then plunging instead of heading higher.
This is why it's important for investors to stay open-mined and be prepared for anything. Markets are always changing, and investors need to adopt and change with them. If a false breakout occurs, you have to be prepared to change your trade or have a sound stop strategy in place to protect yourself from unwanted losses.
What exactly is a breakout? Basically, it's when a stock makes a move through a significant level of support or resistance, which is usually followed by heavy volume and increased volatility. Wall Street players love to see upside breakouts because it demonstrates strength in the underlying asset as the price breaks above a level of previous resistance. An upside breakout can also take a stock to a new high that will generate a lot of interest as the stock shows up on sophisticated software that scans for this type of action.
Here 's a look at a number of stocks that could be setting up to become great
.
First up is
Baidu
(BIDU) - Get Report
, which operates China's most popular Internet search engine. Recently this company reported a very strong earnings result, with second-quarter net income more than doubling and revenue soaring 74% as the company grew its customer base significantly. The company was able to add 33,000 new customers during the quarter, which marked the highest level of new additions ever. Baidu is also well-positioned to benefit from
Google's
(GOOG) - Get Report
decision to shut down its China search engine over a censorship dispute with the Chinese government.
Shares of Baidu are approaching a potential major breakout if the stock can trade above some previous resistance at around $82.29. If the stock can manage to trade above that level, it would enter all-time-high territory, marking a very significant breakout. A stock hitting an all-time high means that everyone who owns shares is making money, and everyone who is short the stock is losing money. If you're a bull on Baidu, you want to see all-time highs so that even more shorts are squeezed out of their positions.
If you're looking for a stock that is already in breakout territory, then you should take a look at
Dominion Resources
(D) - Get Report
. This company is a producer and transporter of energy, specifically natural gas and electricity. On Monday, the stock busted above some previous resistance at around $42.53 and printed new 52-week highs, with shares now changing hands at around $43 a share.
The energy sector in general has been under pressure lately, but a number of utility stocks, including Dominion, have been outperforming. This is great to see because it means the utility sector is displaying relative strength, while sectors such as oil and natural gas continue to act weak. Just take a look at
Wisconsin Energy
(WEC) - Get Report
, a diversified holding company that operates a utility energy segment and a non-utility energy segment. This stock is also in breakout territory, with shares trading at all-time highs.
As for Dominion, the volume on the breakout wasn't heavy, with around 1.6 million shares trading yesterday vs. the average 30-day volume of around 3.2 million shares. However, I think it's always best to watch price first and volume second. If the bullish trend for Dominion continues, the stock should have little problem trading back up toward $49, which is the all-time high. A move above that level would be very bullish.
Another stock near a breakout is
Ariba
( ARBA), a provider of on-demand spend management solutions. This stock has been on an absolute tear, trading up more than 46% year-to-date, and since the end of last July, the stock is up a whopping 68%. Technically speaking, Ariba has been making higher lows and higher highs all year. On every single pullback this year, investors have jumped in to buy the stock and push it higher.
Shares of Ariba are well off their all-time highs, which are north of $1,000 a share. But, the stock is now approaching 5-year highs after it was able to push through some near-term resistance at around $18. The 5-year high sits at around $18.58, so investors should keep an eye on the stock for a move above that price level. If Ariba can break out here, the stock could trade back towards the next area of resistance in the mid-20s.
Keep in mind that the company will report its third-quarter results on July 29 after the close of the market. The results Ariba reports will most likely provide the catalyst to a continued breakout or an end to the bullish run.
Hormel Foods
(HRL) - Get Report
is also breaking out. This company is engaged in the production of a variety of meat and food products, and the marketing of those products throughout the U.S. and internationally. Hormel is famous for its Spam food product line.
Recently, shares of Hormel Foods traded above some previous resistance at around $42.66 on very heavy volume of more than 1 million shares, compared with the three-month average of around 699,000 shares. This breakout is significant not just because of the heavy volume but also because Hormel Foods is now trading at new all-time highs. Considering that, I would look for Hormel to print $45 to $50 in the near future. Of course, that's if the breakout can hold and isn't a false move.
One reason I absolutely love the bullish action in Hormel is that the stock is busting to new highs well before the company is set to report third-quarter results on Aug. 19. This demonstrates that investors are so eager to get long this name that, at least for now, they're willing to bet ahead of a significant news day for the company.
To see more breakout action in stocks such as
NetApp
(NTAP) - Get Report
,
Westport Innovations
(WPRT) - Get Report
and
Arena Pharmaceuticals
(ARNA) - Get Report
, check out the
portfolio on Stockpickr.
RELATED LINKS:
>>4 Stocks Seth Klarman Is Buying
>>Earnings Season Rocket Stocks
>>Dividend Stocks: Cummins, Walgreen
Follow Stockpickr on
and become a fan on
Facebook.
At the time of publication, author had no positions in stocks mentioned.
Roberto Pedone, based out of Windermere, Fla., is an independent trader who focuses on stocks, options, futures, commodities and currencies. He is also an outside contributor to Beconequity.com and maintains the website Maddmoney.net, which he sold to Blue Wave Advisors in 2008. Roberto studied International Business at The Milwaukee School of Engineering, and he spent a year overseas studying business in Lubeck, Germany.
Stockpickr is a wholly owned subsidiary of TheStreet.com.