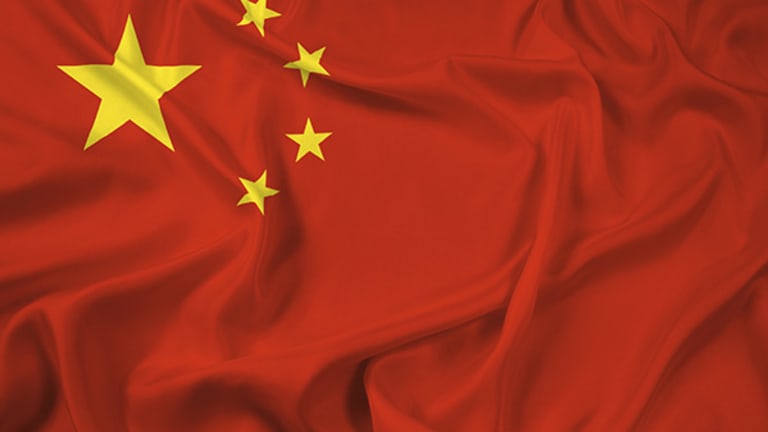 Brace Yourselves: China's Stock Market Correction Is Far From Over
China stock market's correction will likely continue for months, says the manager of the China Opportunities Fund.
NEW YORK (TheStreet) -- The volatility in China's stock market isn't ending anytime soon and the drop will likely continue for months, a fund manager said Tuesday. 
"This is a correction that has been caused by some previous over-enthusiasm and it's anyone's guess as to how big and how long that [correction] will be," said Charlie Awdry, who manages the China Opportunities Fund. 
Awdry said while he can't predict whether the Shanghai Composite index will have another big single-day drop, he does believe a lot of the market is still very expensive.  On Tuesday, the benchmark index closed down 1.7%, which followed Monday's 8.5% decline, the biggest one-day drop since 2007.
"The Shanghai market is dominated by retail investors. They tend to chase fashionable stocks up to high valuations. So if you do look at certain areas like technology in the Shanghai market, they're extremely expensive. That part of the market could fall quite a lot," said Awdry.
He added that other areas of the market such as large-cap consumer staples stocks, offer better value, and that valuations of Chinese shares listed in Hong Kong  and the U.S. look more attractive.  As the market has declined, regulators in China have pledged  support to shore up the financial markets. Awdry said that will help in the short term but it's problematic for the long term.
"I think the problem here is that China has been really actually quite positively following a path of reform for the last two and a half, three years, where they've talked about actually increasing the role of market-based pricing in their economy.  Yet, when their stock market has had an aggressive selloff they've stepped in and directly bought shares," explained Awdry. "It's a backward step with regard to financial reform."