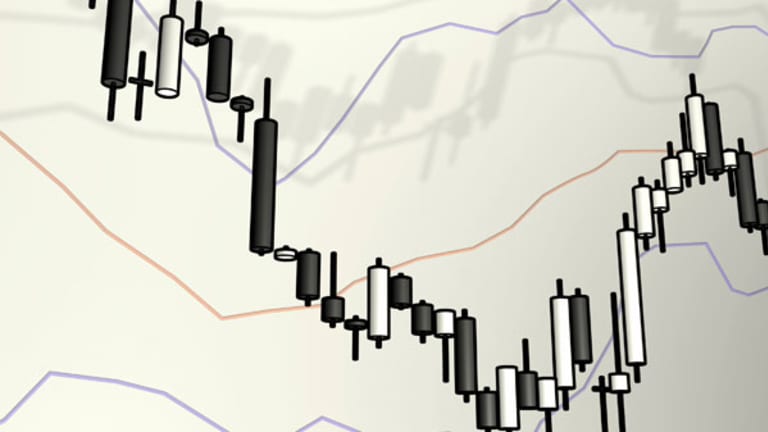 Publish date:
BP Not Too Big to Fail: Dan Dicker Q&A
Yesterday, oil expert Dan Dicker answered your BP- and oil-related questions. Here's what you asked, and how he responded.
Yesterday, oil expert Dan Dicker answered your BP- and oil-related questions. Here's what you asked, and how he responded.
NEW YORK (Stockpickr) -- Yesterday on Stockpickr, oil expert Dan Dickeranswered your questions relating to BP and oil. We've adapted the highlights here.
Q
: BP needs a British government bailout, like the U.S.
GM
bailout. --
A
: BP is far from broke, like GM was, and hardly needing restructuring -- YET. Don't look for the British government to come in on this one. There aren't the same job risks. To put it succinctly, BP isn't "too big to fail."
Q
: Does President Obama's speech about new energy policy provide any reasons to increase alternative energy investments? --
A
: As I said on
CNBC
, I was disappointed with the president, who essentially made a call for a cap-and-trade bill that even Dems don't really like or think will help.
Q
: So no boost for solar stocks like
First Solar
(FSLR) - Get Report
or wind energy equipment makers like
GE
(GE) - Get Report
? Safe to stick with oil (excluding BP)? And if so, which is the safest oil exploration outfit?
Exxon
(XOM) - Get Report
?
Chevron
(CVX) - Get Report
? --
A
: I saw nothing in the speech to get me hot on solar or anything else. I've been a big advocate for XOM here, a long-term hold. Of the others,
ConocoPhillips
(COP) - Get Report
is the most compelling.
Q
: Out of the three -- BP,
Transocean
(RIG) - Get Report
,
Halliburton
(HAL) - Get Report
-- which do you think will pay the least amount in consequences? --
A
: Halliburton seems the "safest" of the three.
Q
: Did you see the video comparison from the 1979 spill? It's worth watching. The only thing advanced sine then is how to drill deeper. --
A
: Yes, the Ixtoc spill in 1979 was (formally) the largest to date. This one will eclipse that by a factor of perhaps three -- BP has literally poisoned the Gulf of Mexico.
Q
: I like to track the crude six- and 10-month spreads and have seen your segments discussing how with the large spread we get an approximate floor of about 68-ish. The spreads have steadily contracted to about 4 for the six-month and 5 for the 10-month as of this morning. Is there a point where this contracts such that the current month's upside is capped? --
A
: Yes, but I'd look for a much flatter curve before I capped oil on the upside. The $5 12-month contango represents to me "neutral" comparative to where it was -- not bearish, but no longer intensely bullish.
Q
: What do you think about the possibility of BP limiting their liability to their North American division, a $50 billion entity? --
A
: I'm no lawyer, but do not see how BP manages to shove all their liabilities into their NA division and walk away -- but again, I'm no lawyer.
Q
: Do you in any way think that when all the numbers come in for all the damages thus far that BP can see a range of $17 to $24 a share for a real long time? --
A
: Anyone who thinks they can estimate liabilities and how this will all "play out" is rolling dice. Credit Suisse came up with a $37 billion number. How do they do that? Whatever, all I know is I wouldn't be long this stock on a bet.
RELATED LINKS:
>>Fast Money's 4 BP Benefit Stocks
>>Nat Gas Buys Off the BP Oil Spill
Follow Stockpickr on
and become a fan on
Facebook.
Stockpickr is a wholly owned subsidiary of TheStreet.com.