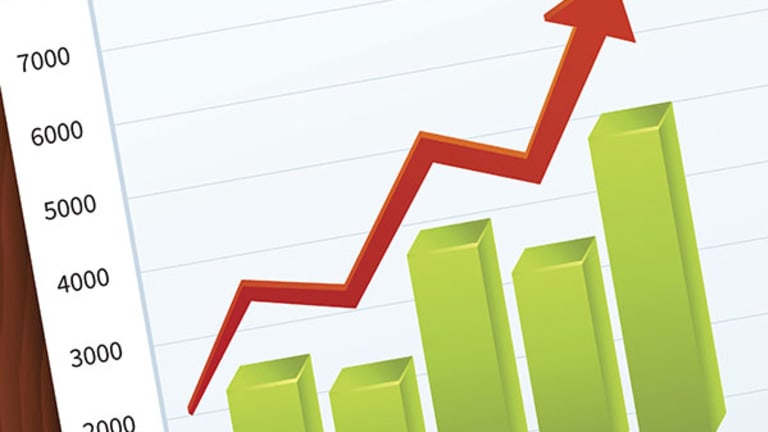 Over the years, consulting firm Booz Allen Hamilton (BAH) - Get Booz Allen Hamilton Holding Corporation Class A Report has built itself into a solid business enterprise with the ballast to drive quality growth. Like blue-chip stalwarts IBM, Citigroup, DuPont, General Mills and Kimberly-Clark, Booz Allen Hamilton has a history of more than 100 years. But it's possible you haven't heard of it.
That's not to say this company isn't impressive. Booz Allen Hamilton combines a deep expertise in management consulting with advanced technical capabilities to deliver end-to-end solutions. And its clients include a bevy of prestigious names - the U.S. Navy, the U.S. Army, the U.S Air Force, and a host of government agencies such as the FBI and the IRS.
The stock is undervalued and offers a big potential to reap rich rewards.
The firm was founded in 1914 by management consulting pioneer Edwin Booz. But in 1940 it began serving the U.S. government by advising the Secretary of the Navy in the groundwork leading up to World War II.
As the needs of its clients grew more intricate, Booz Allen Hamilton expanded beyond its rock-solid management consulting foundation to develop deep expertise in the fields of engineering and science, systems delivery, cyber, and analytics.
In 2008, Carlyle acquired a majority stake in Booz Allen's government practice as the consulting firm split off its commercial consulting practice. Since then, Carlyle has been periodically trimming its stake.
In the first quarter of fiscal 2017, the company generated "a second successive quarter of healthy year-over-year revenue growth." Total backlog grew by 29.8% year over year, to $12 billion, generating a book-to-bill ratio of 1.14 times. This is the strongest first-quarter award performance since fiscal 2012. And revenue growth was especially welcome because it came after years of decline in 2013, 2014 and 2015.
The company's Vision 2020 initiative has put it on the right track. Fiscal year 2016 was the third year of implementing the strategy, but in reality the change in strategy design reaches back to before the government market began to contract in 2011-2012. The company is investing heavily in advanced technical capabilities, pursuing an innovation agenda, expanding into the commercial and international markets, and building distinctive business and people models to support this growth momentum.
In terms of forward earnings, the company has itself forecast revenue growth between 2% and 5% for fiscal 2017. Analysts expect 4.1% topline growth at $5.63 billion.
Earnings-per-share (EPS) are projected to rise by 4.8% this year and then by 6.9% in the year after. In the next five years, analysts expect Booz Allen to offer a 7.5%-plus annual EPS run-rate, slower than competitors like Accenture (10.07%), but in line with expectations from Raytheon and Northrop Grumman.
Booz Allen Hamilton's lower profit margins indicate that it's pushing the pedal on investments -- possibly more than its peers for heightened growth.
Additionally, its higher return on assets (RoA) of almost 9.5% (ttm), compared to Raytheon and Northrop, reflects its operational advantages.
From a dividend perspective, Booz Allen shares right now fetch you a 1.94% yield, backed by three years of rising dividends. The stock's low payout ratio of less than 35% demarcates its scope to offer larger dividends when the company achieves faster revenue growth.
Management service provider peers like CEB, Resources Connection, and Heidrick & Struggles sport higher payout ratios, thereby capping potential dividend hikes.
Booz Allen Hamilton also boasts a solid economic moat by virtue of its deep relationship with the government. You can expect double-digit total returns in the next 12 months, and bigger gains await in the longer term.
---
85% Accurate Trader gives his Personal Guarantee: "Give Me 9 Minutes a Week and I Guarantee You $67,548 a Year." He turned $50,000 into $5 million trading this way and for a limited time, he's guaranteeing you at least $67,548 per year in profitable trades if you follow this simple step-by-step process.Click here to see how easy it is to collect thousands of dollars in "Free Money" every month.
This article is commentary by an independent contributor. At the time of publication, the author held no positions in the stocks mentioned.