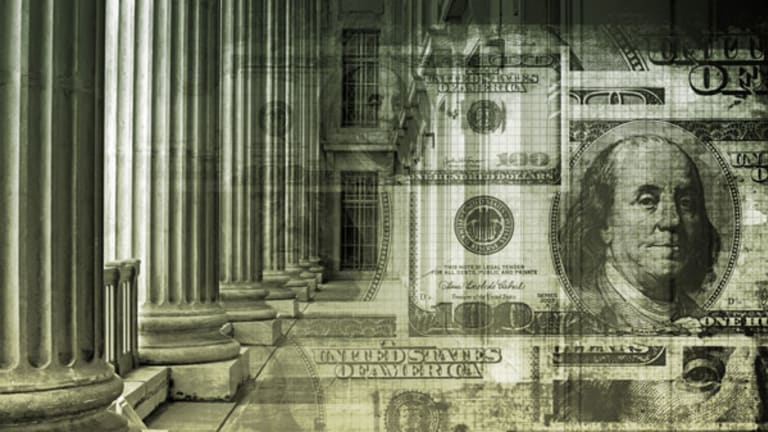 Boot Barn IPO Kicks It Up On NYSE, Climbs 9% at the Close
Boot Barn, a fast-growing retailer dedicated to western and work-related apparel, priced its IPO at the high-end of its range. And on its NYSE debut, it went even higher.
NEW YORK (TheStreet) - "These boots were made for walking," TheStreet's Jill Malandrino said of the Boot Barn (BOOT) - Get Boot Barn Holdings, Inc. Report  IPO, "and much more than that." That was the sentiment of other investors, as well, when the western and work-related apparel maker debuted on the New York Stock Exchange on Thursday. 
The stock priced at $16, which was on the high end of its $14 to $16 range. It then opened at $18.57, before trading as high as $19.50 and settling back to close at $17.45 -- up 9.1% for the day. 

Boot Barn BOOT Price data by YCharts
"We're a lifestyle retailer," said Jim Conroy, the company's CEO. Boot Barn not only sells boots, but also apparel and accessories for the "western and work customer," he explained. 
In fiscal 2014, the retailer generated revenue of $345.8 million, which is up a whopping 48.5% from fiscal 2013. And it's far more profitable these days too. Last year, the company earned just 3 cents per share. In fiscal 2014, however, that figure shot up to 28 cents per share. 
"As of right now, we have 162 stores in 24 states," Conroy said. The plan is to grow the store count 10% annually and expand into all 48 contiguous states. 
So can consumers expect to see Boot Barn overseas any time soon? Probably not, he said. While Canada is a possibility, all international sales are likely to be done online. The U.S. is the main focus for now and that will likely remain the focus in the future, Conroy concluded. 
-- Written by Bret Kenwell