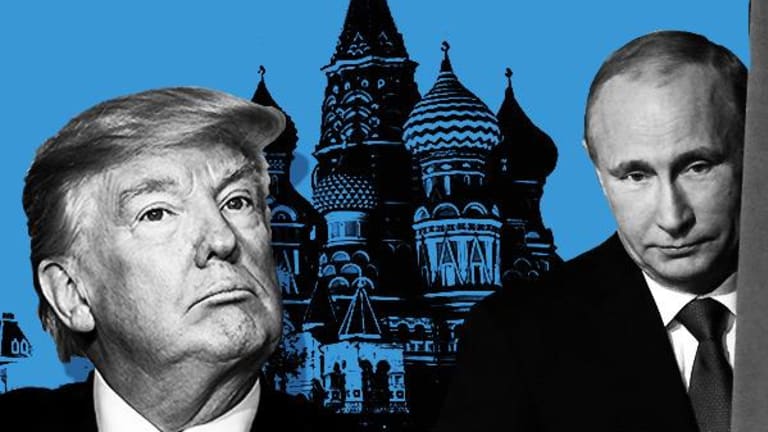 Bookmakers Increase Probability of Trump Impeachment in 2017
The bookies' change their odds after the DOJ appointed Robert Mueller to investigate his alleged links with Russia.
British bookmakers have narrowed the odds overnight in favor of a 2017 White House exit for President Donald Trump after the Justice Department appointed former FBI director Robert Mueller to take over a probe into the incumbent's alleged links with Russia.
Odds tracked by BetData show the probability of President Trump departing the White House before the year is out as having risen by more than 5% in the last 24 hours, to 27%. The data also suggests that there is a 30% chance that the controversial steward of the Oval Office will depart in either 2018 or 2019.
U.K. bookmaker Paddy Power Betfair plc (PDYPY) , noted in a blogpost that "it's not the first time he's got in trouble for over-sharing sensitive materials with a Russian" and puts the odds of an impeachment at 2/1.
"The reaction has been increasing calls for the Donald's impeachment, and we've priced the possibility of that happening at just 2/1 (33.3%) - which is pretty staggering, given how rare and complex a process it is," the betting house said.
It's worth noting, however, that while speculation of a possible attempt to impeach president Trump has risen in recent days, Paddy Power has been known to jump the gun: last year it paid out $1 million to punters who back Hilary Clinton before the election and ultimately took a $4.5 million hit when Trump emerged victorious.
Despite election pledges of closer cooperation with Russia in Syria, the revelation that Trump recently shared intelligence information related to ISIL activities in the country, with Russian Foreign Minister Sergey Lavrov, went down like a cup of cold sick in some parts of Washington.
That followed the president's firing of FBI director James Comey, who was leading the probe into his alleged ties with Russia, for incompetence. It has since emerged that the White House incumbent attempted to have Comey abandon the investigation that he was leading.
Odds of Trump exiting the Oval Office before his term expires are also offered by William Hill plc (WIMHY) .
Editors' pick: Originally published May 18.