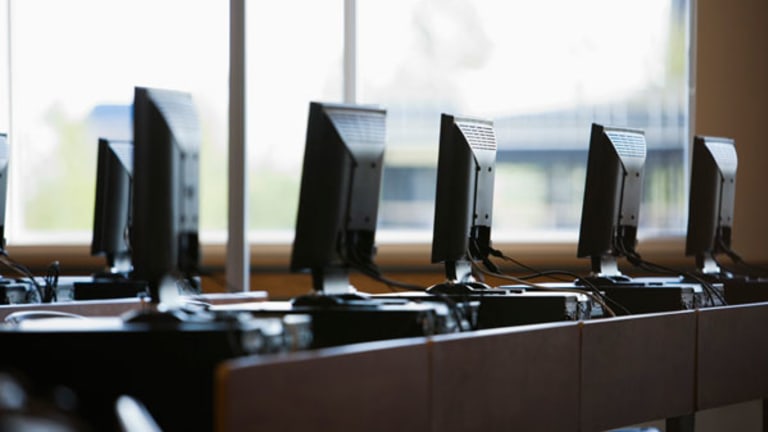 Bonobos Profiting From Surge in Online Menswear Sales
Retailers like Bonobos are cashing in on men's increasing interest in Internet shopping.
NEW YORK (TheStreet) -- Men's fashion is having its moment in the spotlight. Growth in the market outstripped women's wear last year, reaching an estimated $440 billion in global sales. 
Online retail is the fastest growing sector, expected to increase 14.2%  by 2020. Retailers like Bonobos are cashing in on men's increasing interest in internet shopping and have just sold their millionth pair of chinos -- not bad for a company just eight years old.
Thanks to their loyal customer base and attention to product detail, Bonobos is now the largest U.S. retail company ever created online. Last year, the company hired a former retail director from Apple (AAPL) - Get Free Report to help it reach the next level of growth. The challenge: combining online sales with a physical location that people could visit and actually try the clothes.
"It felt like no matter how good we got at the Internet driven part of what we do, if you can't try it on and figure out exactly what your fit is we'd be missing something," said Bonobos Chairman Andy Dunn. But the preexisting brick-and-mortar store setup didn't seem to fit in with the company vision. "The traditional retail model doesn't allow for good service and styling, it just becomes a hectic battle against restocking inventory," explained Dunn. 
So Bonobos took all the inventory out, creating its first "guideshop." Customers come in, try on the clothes and buy online. They leave empty handed and the clothes arrive at their home the next day. Both the delivery and returns are free. Bonobos now has 16 guideshops across the country and a partnership with Nordstrom (JWN) - Get Free Report.
"What ecommerce has done is it's separated the moment of transaction from the moment of actually receiving the goods," said Dunn. "What that enables you to do is envision a store that isn't actually about the verb 'to store' inventory, but it's about delivering great service." 
But with so many new retailers like Trunk Club, Mr Porter and Jack Threads bombarding male shoppers with ever cheaper and more convenient options, the big question is whether the men's market is hitting saturation point?
Senior retail analyst from Cowen & Company Oliver Chen said no, citing a growing interest in different styles and more relaxed office dress codes. "I think there's a lot of growth potential ahead," he told TheStreet. 'There's opportunity for this to continue to be a very healthy market."
With the first ever New York Fashion Week for men kicking off in July, the menswear market could well be this season's hottest trend.