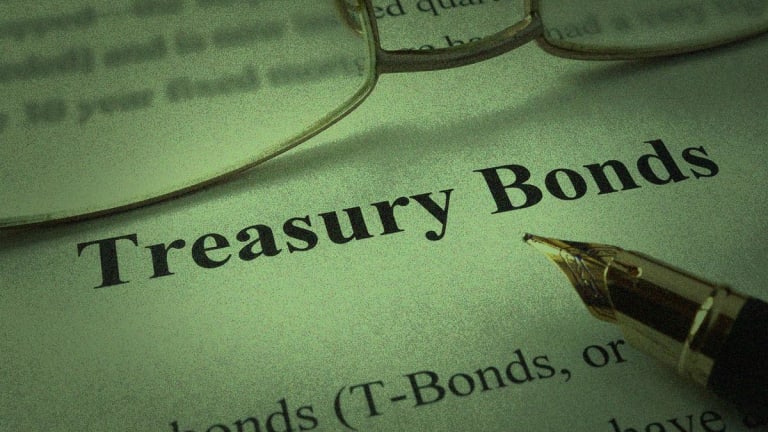 Global government bond yields tumbled Wednesday, taking German bunds to fresh record lows, as investors reacted to both weakening manufacturing data and the potential appointment of central bank executives in both Europe and the United States that are expected to support further interest rate reductions.
President Donald Trump said late Tuesday that he will nominate St. Louis Federal Reserve Vice President Christopher Waller, along with Judy Shelton, the U.S director of the European Bank for Reconstruction and Development, for the two vacant seats on the Fed's rate-setting board. Both are seen as supporting Trump's call for lower interest rates.
European leaders, meanwhile, have put forward International Monetary Fund Managing Director Christine Lagarde as the next head of the European Central Bank, a role that comes vacant this fall when current President Mario Draghi's eight year term expires in October.
"With Christine Lagarde, the ECB will get another excellent communicator. What kind of monetary policies Lagarde really stands for, no one can currently tell," said ING Germany's chief economist Carsten Brzeski. "In our view, a continuation of a pragmatic monetary policy stance as well as a confirmation of "whatever-it-takes" looks likely."
"Whether or not the ECB under Lagarde will also be willing to go as boldly as Draghi to where no European central bank has gone before will depend on the new balance of power between Executive Board and national governors," he added.
The potential appointments -- both Shelton and Waller must be confirmed by the Senate and Lagarde's nomination needs to get European Parliamentary approval -- are being interpreted by markets as either an extension of the existing central bank narrative that has rate expectations tumbling amid slowing global growth prospects, or a new phase of dovish policy moves that could take rates even lower and spark a potential currency war.
"Recent weeks have told us that the Fed academically is ready to embrace 'zero bound' (on interest rates)," Saxo Bank's chief economist Steen Jakobsen said in a recent note. "And with the US election cycle starting in earnest this week with Trump's 'gift' to the stock market (promising to meet President Xi) - the US dollar may be about to be 'weaponised'."
Market reaction to all three of the appointments, as well as fresh easing signals from the Bank of England and the Bank of Japan, has also pushed global government bond yields to fresh record lows in early Wednesday trading.
Benchmark 10-year U.S. Treasury notes are trading at a September 2016 low of 1.948% and similarly-dated German bunds hit a fresh record low of -0.39%. Even Italy's government bonds were firmly bid in the European session, despite that country's persistent economic weakness and its titanic €2.2 trillion debt load, with 2-year notes sliding 3 basis points into negative territory. 
More than $13 trillion worth of global government bonds -- as well as around $1.2 trillion in corporate debt -- trade with a yield-to-maturity that is less than 0%, thanks in part to collective central bank purchases through quantitative easing programs and record-low benchmark lending rates.
Yet that hasn't stopped investors from piling in: last week's 'Flow Show' data from Bank of America Merrill Lynch indicated stock market outflows of just under $1 billion, but an influx of $15.3 billion in fresh cash into global fixed income portfolios.
In fact, investment grade and high yield corporate bonds, global government bonds, U.S. municipal bonds and emerging market debt saw collective inflows of $233 billion over the first half of the year, compared to outflows of $41 billion for U.S. stocks and $71 billion for European equities.
With investors favoring the certainty of bond market rallies built on lower interest rates to the risks of stock market weakness linked to slowing growth and weakening earnings, this week's spate of central bank appointments will only cement the case to for further fixed income gains.