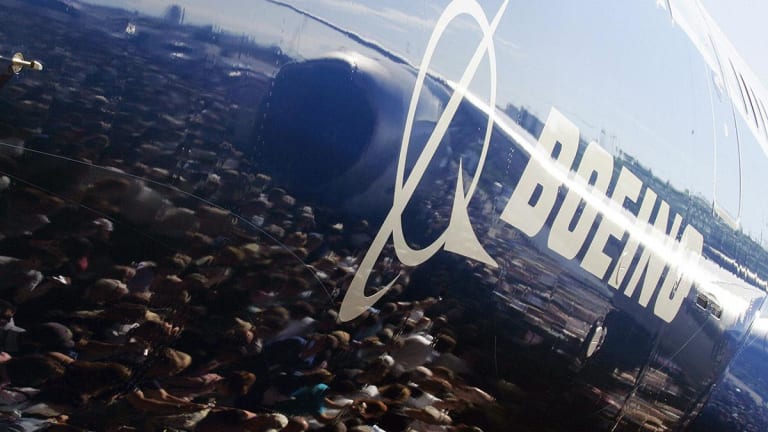 Boeing Shareholders Would Benefit From CEO, Chairman Split, Say Advisory Firms
Two proxy advisory firms say Boeing shareholders would benefit from splitting the CEO and chairman roles.
Two proxy advisory firms said Boeing (BA) - Get Boeing Company Report shareholders would benefit if the aerospace giant split the CEO and chairman roles in light of two 737 MAX fatal crashes, The Wall Street Journal reported.
Institutional Shareholder Services recommended that Boeing shareholders vote for a proposal that would split the leadership roles at the company's April 29 annual meeting, the Journal said. 
ISS said that "concerns raised ... about the company's risk oversight and actions related to the development, certification and marketing of the 737 MAX aircraft are serious enough to suggest that shareholders would benefit from the most robust form of independent board oversight, in the form of an independent board chair."
Dennis Muilenburg has been Boeing's CEO since 2015 and became chairman in March 2016.
"Separation of the roles of chair and CEO eliminates the conflict of interest that inevitably occurs when a CEO is responsible for self-oversight," Glass Lewis said in a note.
The 737 MAX was involved in an Ethiopian Airlines crash last month and a Lion Air disaster last year that killed a total of 346 people.
Boeing didn't immediately respond to a request for comment, but the company said in a recent filing that "the Board is not aware of clear evidence demonstrating that splitting the CEO and Chairman roles is good for all companies in all circumstances."
Muilenburg said last week that Boeing has made 96 test flights totaling over 159 hours of airtime with updated software that the company maintains fixes issues that could have contributed to the two fatal flights.
Shares of Boeing were down nearly 1% to $378.15.