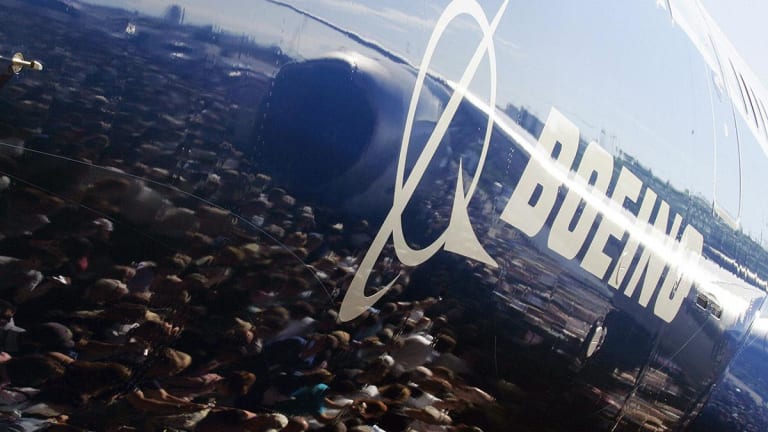 Boeing Says it Has Completed Updating 737 MAX Software
Boeing says it has finished updating software for its troubled 737 MAX.
Boeing (BA) said Thursday that it had finished developing updated software for its troubled 737 MAX aircraft.
Shares were up 2.5% to $354.36.
The aerospace giant said it has flown the 737 MAX with updated Maneuvering Characteristics Augmentation System, or MCAS software for more than 360 hours on 207 flights.
Two of its 737 MAX aircraft were involved in fatal crashes in late 2018 and early 2019 prompting the grounding of all of the planes worldwide.
Boeing said earlier this month that the preliminary report into the cause of Ethiopian Airlines Flight 302's fatal crash, which killed all 157 passengers on board on March 11, as well as the Lion Air 610 disaster in Indonesia in early October, which took the lives of 189 people, pointed to activation of the MCAS software, in response to "erroneous angle of attack information" from a broken sensor.
Boeing said it is providing additional information to address Federal Aviation Administration requests that include detail on how pilots interact with the airplane controls and displays in different flight scenarios. Once the requests are addressed, Boeing said it will work with the FAA to schedule its certification test flight and submit final certification documentation.
Boeing said it has also developed enhanced training and education materials that are now being reviewed with the FAA, global regulators, and airline customers to support return-to-service and longer-term operations. This includes a series of regional customer conferences being conducted around the world.
Last month, Boeing posted weaker-than-expected first quarter earnings and pulled its earnings guidance for the rest of the year until it has clarity on the fate of its 737 MAX program following the grounding of the flagship aircraft.