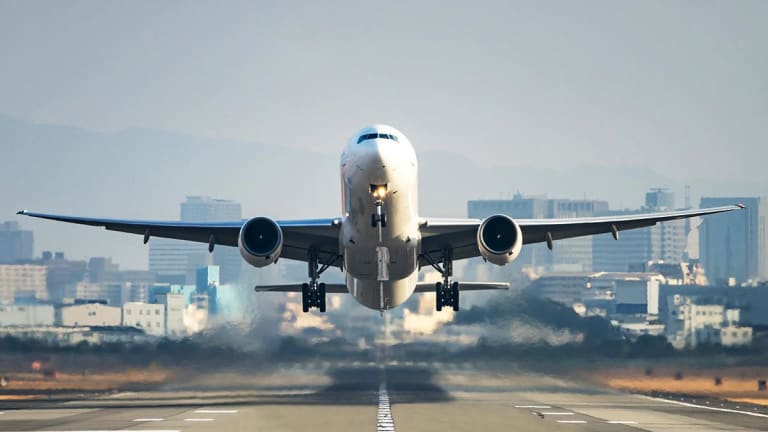 Boeing and Microsoft Among the Best Dividend Stocks for Your Portfolio
A robust dividend stock can pad your portfolio against unexpected adversity. The regular returns reward shareholders for loyalty, and also provide a steady stream of income to reinvest.
A steady payout isn't enough when you're looking for a dividend stock. You need to find a company that makes dividends a priority as a way of rewarding shareholders, rather than just an occasional payout. To that end, you want to look at their history. Does the company adjust the yield to keep a steady payout, or to raise the payout periodically? Do they make the payout consistently, even when the market turns down?
We've taken some reliable dividend companies, and looked at them through the lens of TipRanks' big data algorithms.
AT&T
AT&T (T) - Get AT&T Inc. Report has shifted over the years from landline telephone to more modern telecommunications, including wireless and content delivery, but it hasn't lost sight of one major constant: reward the shareholders. The company has a long history - going back 35 years to 1984 - of raising dividends. The current dividend, 51 cents, puts the yield at 6.5%.
This has some slightly complicated takeaways.
First, over the past decade AT&T has generated excellent cash flow for its investors, strictly on the dividend payouts. At the same time, the company's growth has been unspectacular, and in the last four years it has accumulated massive debts to fund acquisitions of DirecTV and Time Warner. The company has a plan in place to pay down those debts, and it has committed to maintaining the dividend payouts. While it has plans in place to do both, it does raise some doubts about AT&T's ability to also generate $20 billion-plus in free cash flow.
Still, investors and analysts remain optimistic about AT&T. The DirecTV and Time Warner acquisitions promise to bring returns in the content delivery sector, and the company's base of wireless customers offers a built-in starting audience for that content. As Raymond James analyst Frank Louthan wrote, "The outlook for positive earnings growth combined with a strong de-levering story are likely to drive the shares to outperform the broader telecom sector this year." Louthan sees an 8% upside to T, reflected in his $34 price target.
Writing on Feb. 14, John Hodulik of UBS took a similar line. He said, "The priorities for this year are to continue the growth in Wireless/WarnerMedia, stabilize Entertainment & Business, and, along with asset sales, reach 2.5x net leverage at YE."
Hodulik also noted that "[management] expects balancing sub growth with continued cost reduction and lower capital intensity to support these trends beyond 2019." He gives AT&T a price target of $38, suggesting an upside of 20%.
AT&T's consensus rating is a strong buy, based on seven buy reviews and one hold. The company's shares trade at $31, and the average price target of $35 implies an 11% upside potential.
Boeing 
Boeing (BA) - Get Boeing Company Report is a perennially distinguished dividend stock. It takes an approach opposite to AT&T's, offering a modest yield that generates a generous payout due to a high share price. By the numbers, the current annual payment is $8.22, on a yield of just 2.1%.
The company has had a rough time recently, however. We've all seen the news about the recent air crash in Ethiopia, involving the same 737 MAX 8 design that had earlier crashed in Indonesia. In the immediate aftermath of the second crash, all MAX 8 passenger liners were grounded - a serious blow to Boeing, as the MAX 8 is the most popular model of Boeing's most popular family of commercial airliner. The company has - literally - five years' worth of construction in backlog, and the prospect of regulatory and/or customer questions on the safety of a workhorse aircraft along with government investigations into aircraft safety dealt a major blow to Boeing's stock position. BA shares dropped 11% the first trading day after the Ethiopian crash and have been trading sideways since.
From an investor perspective, the fall in share prices may turn out more in the nature of a blip. Boeing was trading at nearly $440 in the week before the most recent air crash; it is $50 down now. Combined with the excellent dividend, Boeing may be offering investors a true buying opportunity. Several top analysts have been openly saying so in recent days.
The most recent is Ivan Feinseth of Tigress Financial. Feinseth does not set price target, but he does say that the current weakness in BA shares, along with a bullish outlook for industry growth, makes this a time to buy. "Long-term aircraft demand remains strong, and Boeing is benefiting from the trend of increasing passenger and freight traffic along with an upcoming increase in retiring older planes." He also estimated that "global demand for commercial aviation services to grow about 4% per year over the next 20 years."
Also giving a buy rating without a definite price target is Cowen's Cai von Rumohr. Rumohr focuses on the current situation, saying, "The reputational risk is likely only short-term, as it was in prior crashes. After the 787's battery crisis, Boeing shares underperformed for two weeks, went flat for a month, then spurted." With his comment in mind, it is interesting to note that BA shares declined sharply in the two sessions immediately following the most recent air crash, and have been trading in a $29 range since.
For investors looking for more definite advice, Peter Arment at Baird wrote: "With $41 billion in market value lost, we believe the BA stock has more than reflected the grounding and the likely 2019 guidance reset. Both short and long-term investors should aggressively buy the BA stock .... The long-term fundamental outlook for BA still remains unchanged." He gives Boeing shares a $470 price target, suggesting a potential upside of 20%.
Overall, Boeing keeps its strong buy consensus, with 14 buy ratings and four holds over the last three months. Shares are trading for $390, so the $455 average price target indicates a possible 16% upside.
Lowe's 
The No. 2 DIY home improvement "big box" supply store is currently engaged in a wide-ranging turnaround plan, moving to streamline business, drop less profitable retail segments, and improve in-store stales margins. Turnarounds of this nature are never easy (big ships are simply not particularly maneuverable), but fortunately for investors, Lowe's (LOW) - Get Lowe's Companies, Inc. (LOW) Report is showing tangible results.
Those results came in the form of a solid fourth-quarter earnings report, showing EPS of 80 cents - just above estimates - and net sales of $15.6 billion - just a shade below estimates. Comp sales were up, and gross profit stood at $4.898 billion.
Through all of this, the company has continued to pay out its dividend. Lowe's recognizes that patient shareholders deserve a reward for loyalty, and that reward comes in the form of a 1.75% dividend yield, paying out $1.92 annually. Both dividend figures are firmly in the middle of the pack, but the company has adjusted the yield to achieve a consistent increase in the payout since 2006.
Market analysts have concentrated on Lowe's successful turnaround moves. Evercore ISI's Greg Melich initiated coverage of LOW on March 20, describing the company's achievements as "very compelling," and added that, "...mid-single digit sales and margin growth is not easily found in U.S. retail today." He gives LOW a price target of $120, suggesting an upside of 9%.
Writing from Morgan Stanley, Simeon Gutman noted that he saw "multiple positive changes" during personal store checks, and that he is confident in the company after conversations with both the CEO and chief financial officer. Gutman's price target, $115, indicates that he sees an upside of 4% for LOW.
Finally, Michael Lasser of UBS met with Lowe's management, and wrote on March 15 that "the company is unlocking its vast potential by addressing its shortcomings." He believes "Lowe's will have accelerating gains in 2020 and beyond as it scales its sales per square ft to $370 from its recent level of $335." Backing up his bullish view, he sets a price target of $125, suggesting a 13% upside potential.
LOW shares hold an analyst consensus of strong buy, based on nine buys and three holds from the best performing analysts over the past three months. The stock's $118 average price target implies an upside of 7% from the current $109 share price.
Microsoft 
Not every compelling stock buy has a compelling story. Microsoft (MSFT) - Get Microsoft Corporation (MSFT) Report is, to put it bluntly, a bit boring. But it is delivering solid profits, showing steady growth in its cloud computing endeavors, and continuing to provide and support quality products. Its market cap is more than $900 million, and shares are up 27% since Christmas. All of this is pretty much par for the Microsoft course.
There is also the dividend, yielding a steady 1.54%, realizing $1.84 per share per year. While the numbers are pedestrian, Microsoft has been consistently increasing its quarterly payout for the last 14 years. Backed up by the company's undoubted strength, that makes MSFT an attractive portfolio addition.
The No. 4 rated analyst in the TipRanks database, RBC Capital's Ross MacMillan, agreed that Microsoft is a sure-thing buy. He pointed out three particular factors underlying MSFT's strong market position: Consistent growth expectations, continued market share gains for Azure, and fast-growing premium services. MacMillan gives MSFT a price target of $130, suggesting a 9% upside from current levels.
Wedbush's Daniel Ives is even more bullish on Microsoft, adding it to his firm's "Best Ideas" list. He said, "Microsoft remains in an enviable position heading into the next 12 to 18 months on the heels of its cloud success and is firing on all cylinders around its Office 365 and Azure strategic vision based on our recent checks in the field." Ives gives a $140 price target for MSFT, indicating a 17% upside.
Looking at the analyst consensus, Microsoft is another strong buy, with 19 buy ratings, one hold, and one sell received in the last three months. The stock is priced at $119. The average price target is $125, giving it a 5% upside.
Microsoft is a holding in Jim Cramer's Action Alerts PLUS member club. Want to be alerted before Jim Cramer buys or sells MSFT? Learn more now.
offers exclusive insights for investors by focusing on the moves of experts: Analysts, Insiders, Bloggers, Hedge Fund Managers and more. See what the experts are saying about your stocks now at
. Author: Michael Marcus.