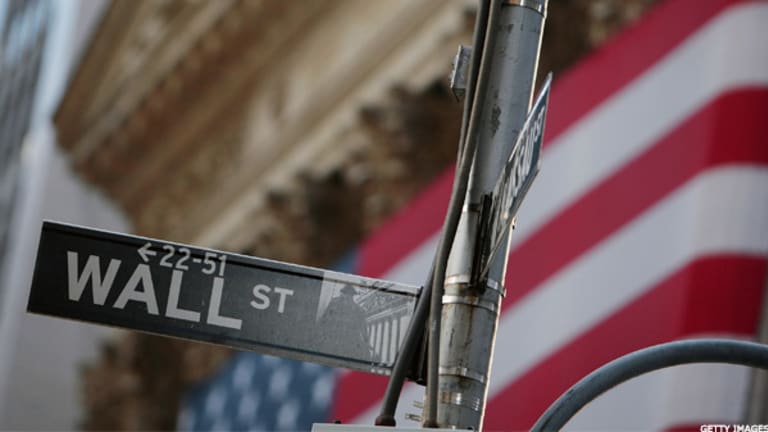 Boeing 767 Removed From Life Support
Boeing's venerable trans-Atlantic airplane is revived with orders from the Air Force and FedEx.
Boeing's venerable trans-Atlantic airplane is revived with orders from the Air Force and FedEx.
EVERETT, Wash.
) --
Boeing's
(BA) - Get Report
venerable 767, nearly left for dead, has a new lease on life.
First, the resurgence of the Air Force aerial refueling tanker program in February meant 179 more aircraft for the 767 line. Then last week,
FedEx
(FDX) - Get Report
ordered 27 new 767s for use in domestic cargo transport.
Orders from Federal Express and the U.S. Air Force have revived Boeing's venerable trans-Atlantic 767 airplane.
"The 767 has been a great airplane that led the way for twin-engine overseas operations," says aviation consultant Scott Hamilton, who follows
Airbus
and Boeing as managing director of
Leeham
. The aircraft was, however, overtaken by the 777 and the Airbus A330 and, more recently, by the Boeing 787.
"The 767 has been on life support for several years now, carried forward by freight orders and a few passenger orders," Hamiltion says. "Now the lifeblood of the program is the tanker, and they are getting some cargo opportunities."
The 767 entered service in 1982 and made history because "up to that point, with the exception of a few charter carriers, all airlines used three- and four-engine airplanes" for trans-ocean flights, Hamilton says. Subsequently, aircraft makers developed additional twin-engine aircraft including the 777 and A330. The 767 remains the preferred trans-Atlantic airplane, flying the route more frequently than any other aircraft, Boeing maintains.
In 2011, Boeing delivered 19 of the 767s, including five each to
UPS
(UPS) - Get Report
,
ANA
and
JAL
, and recorded firm orders for 40, including 27 from FedEx and five from the Air Force. Only 10 of the 767s were ordered in 2009 and last year combined, while 24 were ordered in 2008. In 2007, UPS ordered 27 of the 767s and other customers ordered nine.
The 767 provides "a good answer to our fleet management needs because it provides great flexibility, fast time in transit and sound cost performance," said Bob Lekites, UPS vice president for airline and international operations, in a statement in 2007.
The recent FedEx order reflects new thinking on fleet allocation by the shipper, which decided to slow deliveries of 777s to devote its capital resources to more rapid 767 deliveries. As a result, MD-11s that had been slated for domestic service will stay longer on international routes, while the new 767s fly domestic routes.
"The original plan was to bring in 777s and push the MD-11s in the domestic fleet and retire the MD-10s, and that had a very good return," FedEx CEO Fred Smith said in the company's Dec. 15 earnings call. "When the 767 was selected for the U.S. tanker mission and Boeing decided to keep the airplane in production, we looked at that and bringing it in to the middle" between narrow bodies and larger wide-bodies.
"Replacing the MD-10s was a higher return than the 777s and it pushed the MD-11s, if you will, back into the International system," Smith said.
"767s have stayed in service a lot longer than many people thought they would because of delays in the 787," he added.
>>FedEx Forecast Backs Up Fed's Outlook
Boeing worked with FedEx "for months" on the schedule adjustment, says Boeing Commercial Airplanes CEO Jim Albaugh in an interview with
Bloomberg
. He said the order enables Boeing to keep its 787 production line operating "in the out years."
For FedEx, delivery of the 27 new 767-300F will begin with three planes in fiscal 2014, followed by six per year in 2015 through 2018. They replace aging MD10s that have 30% less fuel efficiency.
Delivery of the 777s will be delayed slightly. Instead of adding six aircraft in fiscal 2013, FedEx will add four. Instead of seven in 2014, FedEx will add two. Additional delays are projected for 2015 through 2018.
-- Written by Ted Reed in Charlotte, N.C.
>To contact the writer of this article, click here:
Ted Reed
Readers Also Like:
Best of 2011: Occupy Wall Street