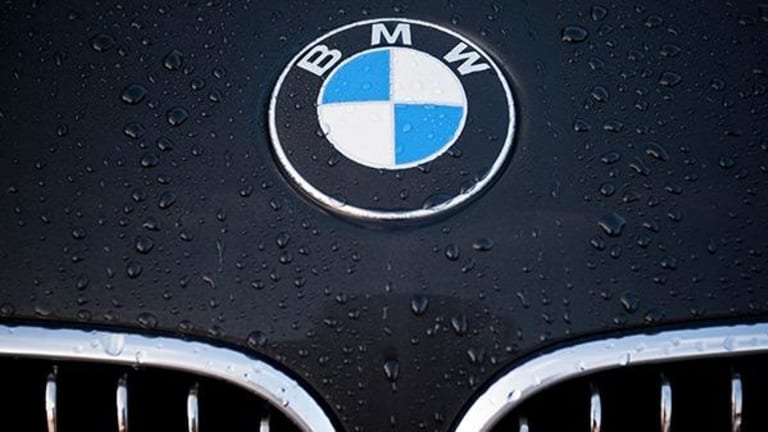 BMW Shares Rise After Taking Luxury Car Fightback to China
BMW gained Friday after saying it will increase its production capacity in China, the largest car market, six months after losing its crown as the top luxury carmaker to Daimler.
BMW (BMWYY) shares gained Friday after the German automaker said it will increase its production capacity in China, the world's largest car market, just six months after losing its crown as the world's largest luxury car firm to Mercedes-Benz maker Daimler (DDAIF) .
The Wolfsburg based firm said it will now be able to produce as many as 450,000 vehicles from its two facilities in the Shenyang region, an increase from the 400,000 ceiling it previously faced. The plants in question produced around 360,000 vehicles in 2016.
"The Dadong plant demonstrates the success of our joint venture and the BMW 5 Series in China," said Nicolas Peter, member of the management board responsible for finance, as the group opened a new section of one of the Shenyang plants after having invested more than €1 billion ($1.1 billion) to expand its production capability.
Both plants operate under the BMW Brilliance Automotive joint venture, a partnership with Brilliance China Automotive Holdings, established in 2003.
During the opening ceremony, the first long wheelbase version of the BMW 5 Series sedan rolled off of the production line, the latest innovation of a series of cars that have proven wildly popular in China.
BMW stock rose nearly 2% during early trading in Frankfurt, to change hands at an intraday high of €86.24 before paring gains, amid a broad rebound in a European automotive sector.
The Stoxx Europe 600 Autos & Parts index was quoted higher by 0.83% shortly after the opening bell.
Earlier speculation of a Justice Department lawsuit against Italian-American firm Fiat Chrysler (FCAU) , and renewed focus on emissions more generally, had driven a steep sell off in the sector earlier in the week. Fiat is facing action from authorities on both sides of the Atlantic over claims that it has installed undisclosed engine management software in its engines. 
With the world's largest population, its second largest economy and an expanding middle class under its belt, the global order of the future will be determined in China for the world's premier auto manufacturer.
The unveiling of new capacity comes just six months after BMW lost its crown as the world's largest maker of luxury cars to Mercedes-Benz maker Daimler.