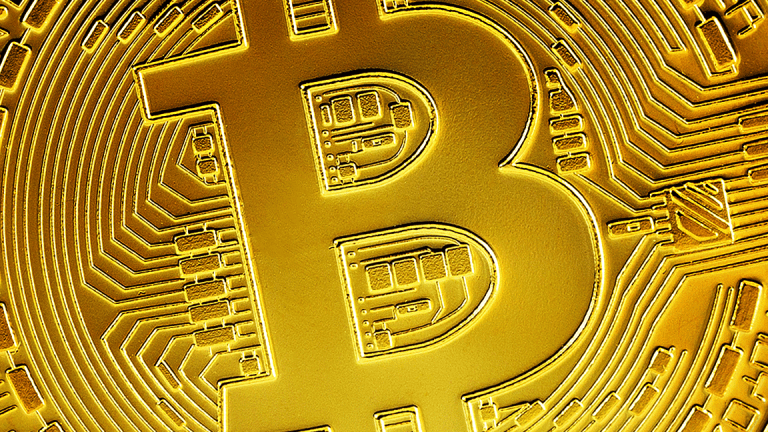 Will Your Next Loan Be in Bitcoin?
Creating a robust global economy depends on engaging more borrowers and lenders worldwide and one key may lie in combining the efficiency of peer-to-peer lending with blockchain technologies.
Bitcoin could have you covered on your next home loan.
The importance of the credit system as one of society's most accomplished collaborative efforts is unquestionable. Most great ideas would have never seen the light without contributions from different people.
In this line, the longstanding contribution of traditional banks in the worldwide economy is undeniable. But due to their credit selectiveness, renowned bureaucracy and transactional costs, the question is: Can this system can be improved to better serve the 2 billion underbanked around the world? Greater financial inclusion provides benefits far beyond improved economic health for underserved societies; it is also way for governments to reduce corruption and fraud and promote entrepreneurship and growth.
Peer-to-peer (P2P) lending models evolved largely in response to an overwhelming frustration with big banks--a seemingly seasonal mood, with the most recent following the Great Recession--accompanied by global credit tightening. But it wasn't long before concerns were raised about the P2P model, including the fact that lenders assumed all the risk and that transparency in the credit assessment process was low. Some P2P lenders lowered their lending standards or even purchased their own loans, in order to boost loan volume. Many questioned whether the P2P model was even viable in the first place. With no other sources of revenue beyond loan generation, how would these platforms sustain themselves in the event of a capital tightening event, like a recession?
That's not to say the virtues of the P2P lending have been lost or forgotten. P2P lenders still have a bright future, because they have shown us that speed and convenience are possible in the world of financial services. Sure, the past few years may have been a bit rocky, but clear signs are emerging that the P2P lending industry is regaining its footing. Anecdotally, at the end of 2015, Lending Club had a total loan volume of $15.9 billion. Year-end of 2016 shows a total volume of $24.6 billion so the annual volume for 2016 is the difference or $8.7 billion. This is a sizable increase.
Combining these P2P models' efficiencies with universal cryptocurrencies represents a powerful combination in terms of creating a more accessible, flourishing credit lending ecosystem worldwide, but several modifications are needed including:
Reducing Risk
One of the major drawbacks of the P2P lending model is that lenders assume all of the risk-which can deter some investors. A stronger approach would be to extend the ecosystem to not just borrowers and lenders, but co-signers, who can co-sign loans from multiple investors, thus minimizing their own risk. Co-signers can serve additional functions including negotiating the most advantageous contract terms for borrowers, serving as a collections bureau for default loans and ensuring the loan complies with a borrower's local legislation.
Uniform Currency
P2P lending platforms deliver tremendous efficiencies, but in order to promote a global ecosystem, currency exchanges also need to be as fast and convenient as possible. Cryptocurrencies offer an immediate, secure and cost-efficient form of funds transfer. Electronic wallets --now used throughout the world and particularly in non cash-based economies -- can be used as an intermediary. Lenders from around the world can exchange their local currency for cryptocurrency, which in turn can be accessed by the borrower and converted into their own local currency.
Transparency
For a credit network to survive, there needs to be better transparency across the board, including independent credit assessments for borrowers and easy, straightforward repayment terms for lenders. Once a co-signer signs a smart contract, the wallet provider seals it, putting the agreement in force. The borrower is therefore bound to return the loan plus interest in periodic installments, and repayment methods can be as simple as the lender getting a share of transactions.
Just last year, Ripio Credit Network, which wrapped up a $31 million Ethereum ICO, entered the credit service market using Bitcoin as the transaction vehicle. Founded by Sebastian Serrano, the entrepreneur from Argentina who launched BitPagos as Latin America's first Bitcoin payment platform, first offered bitcoin-based financial services for merchants. A year later, BitPagos launched Ripio as a digital wallet that enables consumers to send, receive, store, and buy or sell Bitcoin in local currency and to make online payments. In January 2017, BitPagos rebranded as Ripio, with around 100,000 users in tow across North and South America.
Ripio reached the finals at TechCrunch Disrupt on the back of its service, Ripio Credit. Its service extends credit to Ripio users, allowing them to finance their online payments in installments, using Bitcoin as the transaction vehicle.
Providing the underbanked with access to credit is not an easy task. Fortunately, P2P lending model and cryptocurrency tag team the foundation for a new approach to credit lending that could mitigate risk, offer speed and convenience, engage more lenders and borrowers around the world, and add transparency to the process. This could be one key to fostering greater financial inclusion worldwide and finally helping address this major global economic challenge.
More of What's Trending on TheStreet: