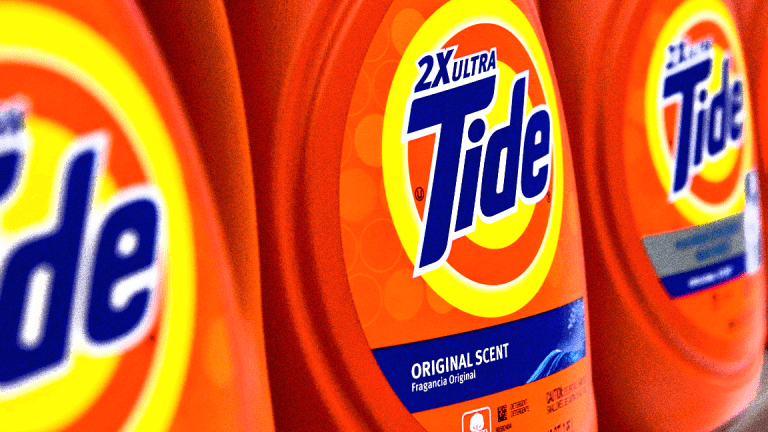 Blame the Federal Reserve for the Plunge in Consumer Staples Stocks
Consumer staple stocks continue to be under severe pressure. PepsiCo's CFO explains a little bit of what's going on.
Thanks, Federal Reserve. 
The S&P 500 Consumer Staples Index has tanked 6% over the past month amid mixed first-quarter earnings from the group's biggest names. For some on Wall Street, Coca-Cola's (KO) - Get Coca-Cola Company (The) Report report card disappointed in the area of pricing power both in the U.S. and Europe. The street was also letdown by weak sales in water, sports drinks and juices.
As for Procter & Gamble (PG) - Get Procter & Gamble Company (The) Report , its quarter was panned by the sell-side for sales weakness across many product categories. P&G's stock is down about 7% since it reported on Apr. 19. PepsiCo (PEP) - Get PepsiCo Inc. Report saw soft sales and profits in its important North American beverage business in large part by competitive pressures from Coke.
Couple these various shortfalls with lingering concerns over slow growth in the center-aisle of supermarkets and 10-year yields climbing beyond 3% for the first time dating back to 2014 (bad for highly leveraged consumer staple companies), and investors have had little reason to rotate into the sector. 
The rising interest rate factor shouldn't be completely overlooked here. 
"In the consumer space, we need to be thinking about interest rates because as they rise, part of the demand for consumer stocks has been their dividend yield. As interest rates have risen over the past year, clearly money has flowed out of staples and in all likelihood, it has flowed back into fixed income as that becomes relatively more attractive," PepsiCo Chief Financial Officer Hugh Johnston explained to TheStreet.
To whet the appetite of investors, PepsiCo hiked its dividend by 15% in February. 
You coming to TheStreet's awesome May 5 investor conference?