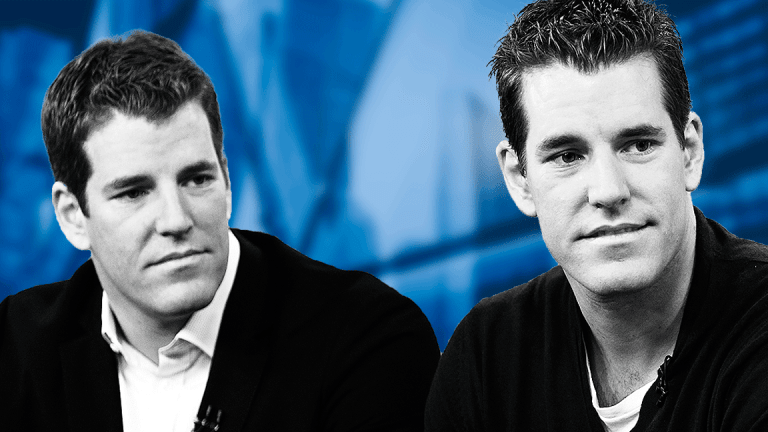 Winklevoss Twins Hire Nasdaq to Monitor Crypto Markets for Fraud: Will It Work?
The partnership could help allay investors' concerns about trading integrity, but other issues remain.
The Winklevoss twins aren't messing around.
In what marks the first partnership between a digital asset market and a well-known exchange, the twins' Gemini Trust Co. has hired Nasdaq to monitor its cryptocurrency marketplace. Nasdaq, known for its technology-focused equity exchange and global trading platforms, will conduct market analysis and surveillance for Bitcoin and Ethereum trading and Bitcoin futures trading as well.
So, what are the implications of a Winklevoss-Nasdaq deal?
Regulating the 'Wild West'
Anyone operating in the cryptocurrency space is used to hearing terms like the "wild west" thrown about. And despite a step up in visible Securities and Exchange Commission (SEC) enforcement and more exchanges practicing "Know Your Customer" protocols, from a layman's point of view, the cryptocurrency industry for the most part appears minimally regulated.
A study by the Satis Group found that 81 percent of initial coin offerings (ICOs) end up being scams. And even if the original intent was not to walk away with investor money, the fact remains that half of ICOs from 2017 have already failed to deliver on the underlying concept that was marketed.  Given such a turbulent background, it's hardly surprising that cryptocurrency markets are so volatile, or that the public at large is hesitant to get on board. 
Reassuring Investors
Gemini, founded by the Winklevoss twins -- a pair best known for their early stake and exit in Facebook -- is one of the largest U.S. cryptocurrency exchanges and one that aims to be taken seriously. With regulation the constant elephant in the room, forward-thinking exchanges are beginning to take a proactive approach. Some might say that they want to open themselves up before what appears to be an inevitable regulatory crackdown. 
But when spoofing practices and phishing attacks have raised questions about the appropriate monitoring of crypto trading, Gemini aims to be an open book, making its processes transparent and playing by the rules. In addition to gatekeepers and ICOs, the news may bolster investor confidence, as well, although that is up for debate. 
Tina Mulqueen, founder of The Block Talk and cryptocurrency advisor said "this is welcome news for both token holders and reputable ICOs that are disserviced by the rampant fraud in the space." Drew Prindle, emerging technologies editor at Digital Trends and contributor to "Blockchain Beyond Bitcoin" added that "the notion that Nasdaq may offer some semblance of fraud deterrence may be what new adopters need to get in the game."
But not everyone is so confident. Kraken, a cryptocurrency exchange rival to Gemini, writes on its blog that being protected from market manipulation is not an important issue for crypto traders.
Klaus Heuser, the found of Soolox, a blockchain-based company that helps consumers monetize their own data for advertisers, also remains quietly cautious. "This is a step forward, but whether it will be enough to bolster investor confidence remains to be seen."
Heuser continued: "Cryptocurrency still has many issues to solve. A coin will become a relevant currency if you can buy goods and services in your daily routine. The value of Bitcoin so far is only hype or fright, but it could be far more." 
If the action taken by the Winklevoss twins was expected to have immediate results, they have not been reflected in the Bitcoin or altcoin markets. So, will Gemini achieve its goal of bringing cryptocurrency further into the mainstream? Only time -- and perhaps Nasdaq -- will tell.
The author holds stock in investment holding company, Leucadia, and remains a partner in an emerging technology fund. He holds no positions in cryptocurrencies or in any companies that invest in them.