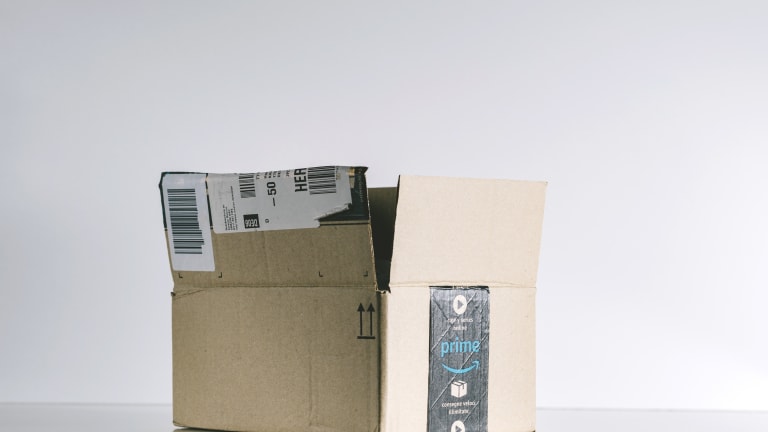 Will Trump Crush Amazon's Stock Price?
FAANG stocks will try to recover ground after a brutal week - but don't hold your breath that will happen. Tesla CEO Elon Musk tries to be funny, and Walmart is making some news.
The week has just begun.
What's Hot
Welcome back after the long holiday weekend. Hopefully you've caught your breath after losing a good chunk of change on FAANG (Facebook (FB) - Get Meta Platforms Inc. Report , Apple (AAPL) - Get Apple Inc. Report , Amazon (AMZN) - Get Amazon.com Inc. Report , Netflix (NFLX) - Get Netflix Inc. Report and Google (GOOGL) - Get Alphabet Inc. Report ) stocks last week. This would be the week where Wall Street puts further pressure on these once-explosive names via price target slashes and cuts to profit estimates. Most everyone on the Street wants to be a hero right now with their FAANG calls -- doing so could earn them a TV contract worth $500 a hit at some point (it takes a few hits to fall into rotation). Here is some quick analysis on several hot stories: (1) Walmart (WMT) - Get Walmart Inc. Report and Humana (HUM) - Get Humana Inc. Report are reportedly in early stage talks to merge. Since Walmart can't buy a bank or become one due to the regulatory framework, going big into healthcare is the next best option. Several reports on Monday suggested Walmart and Humana could simply ink a partnership whereby Humana opens its healthcare clinics inside its stores. That's unlikely. Expect Walmart CEO Doug McMillon to make his second splashy (and arguably more important than Jet.com) acquisition of his tenure. McMillon is about changing the game, and in this case it will mean digging deep into Walmart's pocketbook (and raising a nice amount of cheap debt) to buy Humana. Estimated cost for Humana: more than $50 billion. (2) Tesla (TSLA) - Get Tesla Inc. Report CEO Elon Musk thought it was a great idea to joke about a potential Tesla bankruptcy filing on Twitter for April Fool's Day. Musk just doesn't get it. As TheStreet's Kinsey Grant reported, Tesla is likely to severely disappoint Wall Street with its sales results this week. Let's see if Musk is joking around after Tesla shares lose another 20% in April. Shares fell 21% in March. (3) Keep an eye on Action Alerts PlUS holding Amazon after President Trump ripped the e-commerce beast again for what he deems unfair use of the U.S. Postal Service. With a momentum name like Amazon, continued tweets by Trump could slice off a few more points on fears of government regulation. But then you can buy the stock ahead of Amazon's blowout first-quarter earnings report later this month.
Bitcoin Has Been Routed
Pick your poison as to why bitcoin prices have tanked below $7,000. Fears of regulation linger. Concerns over crypto's safety in the wake of the Facebook data breach are running high. Technical chart patterns have spooked bitcoin bulls, as TheStreet reported last week. Bitcoin prices touched a low of $6,455 on Sunday, but have since bounced back to $7,000 and change. This could be the week where bitcoin dives below $6,000 given sentiment swirling around the cryptocurrency. Interestingly, you could have predicted the bitcoin rout months ago. According to Google Trends data, a significant amount of people searched for the term "bitcoin dead" and "bitcoin is dead" when the crypto was near record highs of $20,000 back in December 2017. Prices have been straight down since. Searches for those terms have leveled off in light of the rout.
Bank Stocks Worth a Look 
The Financial Select Sector SPDR ETF (XLF) - Get Financial Select Sector SPDR Fund Report hasn't done much this year after a sizzling 2017 on the back of rising interest rates, which are good for the financials. The ETF has lost about 2% year to date as investors worry about a slowing U.S. economy and what that means to lending. But bank stocks may be worth a look into earnings this month on a combination of low expectations and likely strong results. Goldman Sachs listed several upside profit drivers for the space: (1) Widening LIBOR spread means improved net interest margins; (2) Return of market volatility good for capital markets businesses; (3) Tax reform a positive. Goldman is bullish on Morgan Stanley (MS) - Get Morgan Stanley Report and Bank of America (BAC) - Get Bank of America Corporation Report . 
Subscribe to our Youtube Channel for extended interviews, Cramer Replays, feature content, and more!