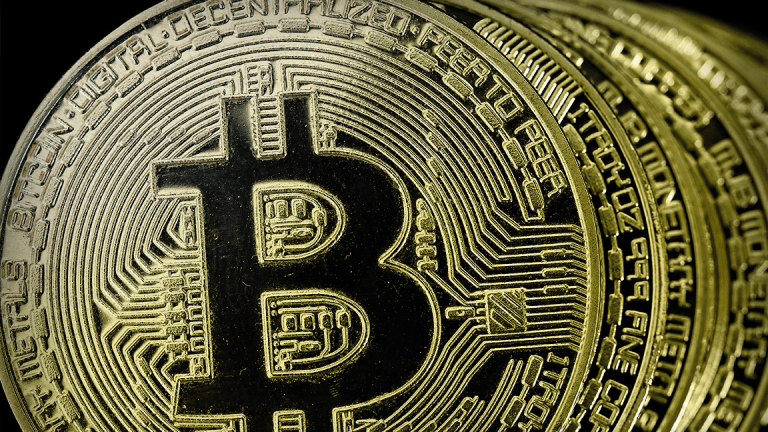 What Sanford and Son Taught Me About Bitcoin
Seeing a cryptocurrency infomercial wrapped around the Sanford and Son video isn't a good sign.
CEO Jamie Dimon of JPMorgan Chase (JPM) - Get Report calls bitcoin a "fraud," while billionaire investor Carl Icahn says it "seems like a bubble." But the expert I'm deferring to on this one is Fred Sanford, the late Redd Foxx's character on the 1970s sitcom Sanford and Son.
I pulled up a clip of Sanford and Son on YouTube recently and lo and behold, the ad I had to sit through before seeing the video of Fred was a spot for -- you guessed it -- cryptocurrencies like bitcoin.
True, YouTube and other websites customize ads based on what you look at on the Internet, and I certainly read plenty of cryptocurrency articles. However, one of my personal rules for deciding whether something is a bubble goes something like this: "When you start to see informercials about an asset class, it's a bubble."
Or maybe I should amend that to read: "When you start to see informercials about an asset class on YouTube clips of old Sanford and Son episodes, it's a bubble."
I've lived through the dot-com boom, the housing boom and more, and I can tell you that when the infomercials start to appear, it's not going to end well.
Some of my favorite of these commercials came out during the early 2000s housing boom, when the Rice Brothers -- two identical twins who stood 2 foot 10" -- did spots for some home-flipping system.
I only learned in researching this column that the brothers were just pitchmen rather than home flippers, and I have no idea whether the system they were promoting was brilliant or lousy. But I do know that the U.S. housing market ultimately collapsed, taking plenty of home flippers down with it.
Honestly, my rule about infomercials is basically a variation of what the technical analysts call the "Magazine Cover Indicator." That's where you look at magazine covers to see if their lead stories are about the latest hot investment -- dot-com stocks, real estate, bitcoin or whatever. If they are, then you sell that asset class immediately.
The idea is that by the time an asset class has become so hot that it's hitting popular magazines, the real profits have already been made and the only buyers left are the suckers. My advice on bitcoin: Don't be that sucker.
More of What's Trending on TheStreet:
2018 Resolutions? Learn About Bitcoin and Max Out Your 401k