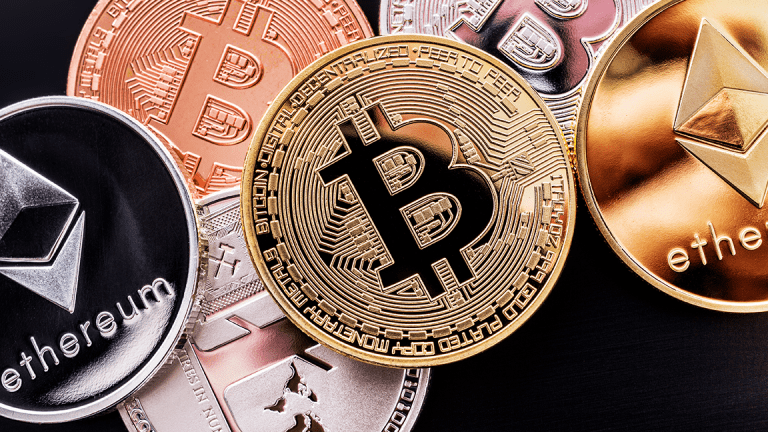 JPMorgan Reportedly to Launch First U.S. Bank Cryptocurrency
JPMorgan Chase will issue the first ever cryptocurrency by a U.S. bank, a report says.
JPMorgan Chase & Co.  (JPM) - Get JPMorgan Chase & Co. (JPM) Report will issue the first ever cryptocurrency by a U.S. bank, marking a significant change in tack for CEO Jamie Dimon, who once threatened to fire any employee he found trading bitcoin.
The new digital currency will be redeemable for one U.S. dollar each, CNBC reported, and will be used to develop the bank's payments business over blockchain technology. Once the issued coins are spent through the payment system, they will be destroyed and redeemed for the same value as they were purchased, according to CNBC.
The coins also could be used to facilitate debt transactions and treasury services, CNBC reported, citing an interview with Umar Farooq, who heads JPMorgan's blockchain project. 
Dimon said last year that he regretted calling bitcoin, which at one point led global digital currencies to a higher valuation than his own investment bank, a "fraud," and insisted he wouldn't talk about the controversial cryptocurrency any longer. 
"The blockchain is real. You can have crypto yen and dollars and stuff like that," Dimon told Fox Business in an interview at the JPMorgan Health Care Conference in San Francisco in January 2018. 
Bitcoins were seen trading 0.27% lower on the session on the bitstamp exchange in Luxembourg and changing hands at $3,563.87 each. That is down nearly 62% from the same period last year and more than 81% from the all-time high it reached in December 2017.