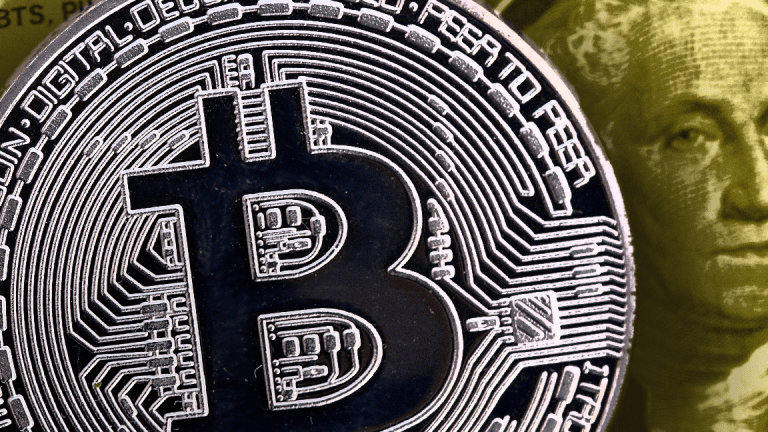 Thanks for Nothing: Here Come Bitcoin Prices of $25,000
One of the biggest bitcoin bulls on Wall Street still sees a price explosion to $25,000 this year.
Gotta keep hope alive, no? 
Despite watching his persistently bullish bitcoin calls look ridiculously outdated for about three months, Wall Street's Tom Lee is still pounding the table on the crypto. 
"In 6 of the last 7 years, Bitcoin posted its annual low within the first 60 days, before March -- in 2018, bitcoin was down 50% by Feb 6 (36 days), which falls within that time frame," Lee points out in a new note. "In other words, as we enter March, this is another reason to view $5,900 as THE LOW for the year and we see bitcoin reaching $20,000 by mid-year and $25,000 by year-end."
Judging by the use of capital letters, Lee means business here. Lee says the growing active user base of crypto is one reason for his ongoing bullishness. He forecasts another "super cycle" in alternative coins like bitcoin by late summer. 
Bitcoin has bounced up and down over the last week, notes TheStreet's Kinsey Grant. In the past seven trading sessions, the No. 1 cryptocurrency finished lower four days and higher three.
Prices reached their lowest on Sunday, Feb. 25, when they dipped to $9,407.06 in intraday trading, according to Coinmarketcap. The week's high came on Wednesday, Feb. 21, when bitcoin jumped as far as $11,418.50. Prices continue to be well off the highs of $20,089 hit on Dec. 17, 2017. 
Trading volume reached its peak for the week on Thursday, Feb. 22, at 8.04 billion trades.
Good luck on the call, Tom. 
Special Note
Tune in a 1 p.m. ET on Wednesday, Feb. 28, for a free one-hour webinar on how to invest in bitcoin and other cryptocurrencies. TheStreet's Scott Gamm will host noted cryptocurrency commentator James Altucher, Reality Shares CEO Eric Ervin, attorney and cryptocurrency expert Kathleen Moriarty and Bruderman Brothers Chief Market Strategist Oliver Pursche. Click here for details and to register.