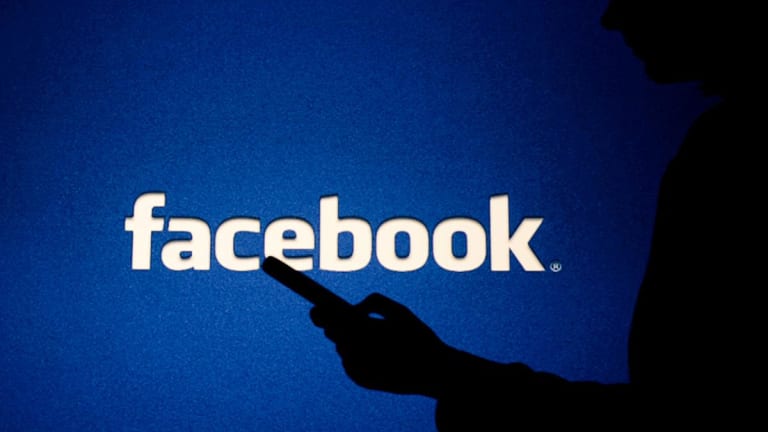 The cryptocurrency sector has been spinning with news from sources close to Facebook saying the company is developing a cryptocurrency that will let users transfer money via the company's WhatsApp messaging app. If the reports are accurate, themove would bolster the cryptocurrency market by adding WhatsApp's two-billion-plus members as potential users.
On Dec. 20, Bloomberg reported that Facebook is developing a stablecoin, a form of digital currency that reduces volatility by being pegged to the value of the U.S. dollar. The company's foray into financial services is no surprise, following the hire of former PayPal president David Marcus in 2014. Marcus became head of the company's blockchain initiatives in May. The company has added 40 hires to these efforts so far, according to employee titles on LinkedIn.
Bitcoin prices and other cryptocurrencies shrugged at the news. After a brief bump higher on the day of the announcement, prices have largely treaded water over the last week.
The long-term story for digital currency usage is different, however. The fintech sector is booming in emerging regions where digital platforms can help to overcome limited credit scoring systems and low rates of banking usage, so this move might allow Facebook to step into the digital fintech arena.
Officially, Facebook is being noncommittal thus far, saying in a written statement that "like many other companies, Facebook is exploring ways to leverage the power of blockchain technology." It added that "this new small team is exploring many different applications. We don't have anything further to share."
Despite the plummeting valuations of Bitcoin and other popular cryptocurrencies, 2018 has seen a boom in projects related to stablecoins, with some 120 ventures having launched in 2017 and 2018. The total stablecoin count remains a question as some have ceased operating while others are purely for internal use at financial institutions and inside applications. Sources cited in the Facebook news acknowledge the initiative is still at the strategy stage with many questions remaining.
However, as a company with 2.5 billion global users, more than $40 billion in annual revenue and steadily increasing experience with navigating regulatory issues, Facebook may have a stronger chance than previous entrants so far of creating a stablecoin that will stick. If the anticipated launch happens, Facebook would be the first large technology company to launch such a project.
Regarding a Facebook stablecoin's chances of widespread adoption, Alexey Markov, the head of a private, professional cryptocurrency trading organization called United Traders noted that "the biggest problem with cryptocurrencies and blockchain projects, which are both quite recent creations, is that there's no user-friendly interface or mass adoption."
Some competing messaging apps already offer an "internal cryptocurrency" as an award or incentive for use. Others, like Telegram, offered a cryptocurrency as part of their initial coin offering.
Markov noted that "while many messenger services (Line, Telegram, and WeChat), already have internal currencies, WhatsApp is a very widespread and truly international service with a huge audience. Getting such a large audience involved in crypto transactions would mean a lot for the future of the market if it actually comes to fruition."
What does this mean for cryptocurrency valuations? Richard Swart, Strategic Advisor to US-based Gravity Accelerator, a global blockchain-business accelerator, said he expected that the Facebook news, if true, would have several effects. 
"The main two impacts are that cryptocurrency will become more mainstream (because more people will have contact with the technology) and more financial technology plays will appear (because entrepreneurial efforts will follow the Facebook remittance development plan)," Swart said.
On the whole, Swart is bullish about the impact not only on crypto but on the blockchain ecosystem that surrounds it as well: "This is less about Facebook opening up its social network to cryptocurrency as it is about Facebook opening up a new financial technology front," he said.
However, not all anticipated possibilities are positive, Swart noted. "Unless there is a significant restructuring of Facebook's business model [that provides clients access to its users' data], there is a possibility that Facebook security concerns similar to the [election influence] campaign in 2018 could transfer into this cryptocurrency effort in 2019 as well."
In a nutshell, the jury is still out, although Facebook's interest in the sector is a welcome development after the company's initial ban on cryptocurrency ads 
 that it rescinded only months ago in late June.
End-of-Year Tax Savings for Cryptocurrency Losses
In other year-end news, ProfitStance, a tax and cryptocurrency-accounting platform, notes that now is the ideal time to lock in tax savings from cryptocurrency losses. If you sell, or have sold, cryptocurrency at a loss in 2018, you can use those losses to offset capital gains or up to $3,000 of ordinary income. And like any other investment loss, you can also carry losses in excess of $3,000 forward to next year.
For financial advisors who are advising clients who hold cryptocurrency and have suffered losses, this news may provide a small boon as we approach the final week of the year.
The author holds stock in investment holding company, Leucadia, and is a partner in an emerging technology marketing firm, Notability Partners. He holds no positions in cryptocurrencies nor in any companies that invest in them.