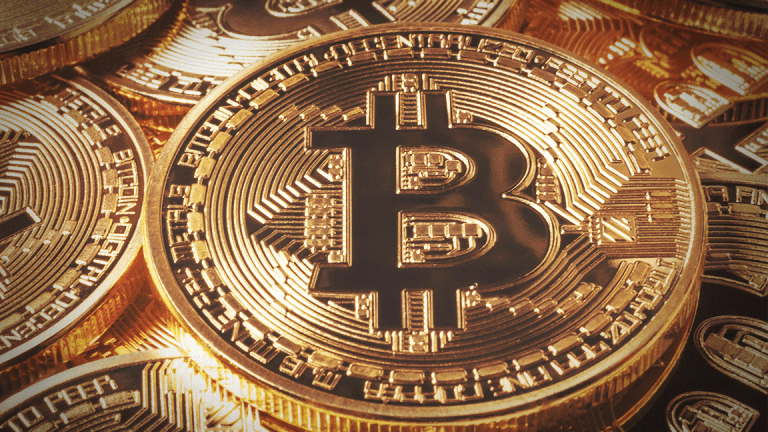 Why Cryptocurrency Could Be the Next Frontier in Retirement Investing
A basket of cryptocurrencies could be an effective hedge against reserve currency weakness over the long term.
Across the globe, individuals and governments face the reality that people are not saving enough to meet their retirement needs.
Globally, life expectancy has grown by nearly 50 percent since 1950 and 30 percent since 1980 alone. The days of company-sponsored pension plans have come to an end, and for both Baby Boomers and Millennials, the costs of priorities like education, housing and healthcare are competing directly with our retirement savings and investment plans.
Saving remains an epic crisis, particularly for older Americans. According to the latest figures from The Economist, the median household of retirement age has just $12,000 in savings. 
As a result, many are looking for opportunities to generate higher returns in shorter time frames, sometimes through alternative investments including venture capital, private equity funds, real estate investment trusts, and increasingly, cryptocurrencies. 
Cracking the Circle of Trust
Most experts say that average investors should only put a small portion of their assets into crypto, and given its volatility, we tend to agree. But just like any new asset class or industry -- like tech stocks in the 1990s or healthcare stocks in the 1950s -- volatility cuts both ways.
What the crypto asset class does do is decouple a portfolio from the U.S. dollar and other reserve currencies. A basket of cryptocurrencies could be an effective hedge against reserve currency weakness over the long term.
Retirement Is Complicated. It's never too early - or too late -- late to plan for and achieve your retirement goals . TheStreet's new premium subscription, Retirement Daily, will help you uncomplicate the world of retirement with the latest, news, research and analysis from TheStreet's "Mr. Retirement" Robert Powell and his team of experts. Learn more about Retirement Daily and get a free trial subscription.
Nonetheless, trust in cryptocurrencies is arguably the biggest hurdle that must be overcome. Cryptocurrencies have the natural advantage of being sturdy from a security and transparency perspective, being supported by blockchain technology that makes trades immediate, indelible and completely verifiable. These attributes make cryptocurrencies attractive to investors, but many -- particularly in the older retirement planning circles -- don't fully understand them or their potential for upside.
In order to demystify cryptocurrencies and build trust, retirement investment services supporting cryptocurrencies must have access to advanced analytics providing reliable risk analysis, projections and risk/return metrics. Investment firms should also consider offering specialized cryptocurrency advisory services, including both robo advisories -- which can calculate appropriate investments based on individual investors' risk tolerance and time horizons -- as well as human advisors available for personalized consultation when needed.
More Comprehensive Visibility and Control
Aligning with the need for greater trust, retirement investors who are new to cryptocurrencies will want more direct visibility and control as they experiment with this new vehicle as part of their wider portfolios. Instead of having fragmented investment platforms and services -- for instance, one for a traditional 401K or IRA, one for stocks and bonds and some wallets for cryptocurrencies -- they can benefit from having one place to consolidate, manage and balance all their assets.
This type of comprehensive strategy supports more holistic portfolio analytics and allows investors to make better, more well-rounded decisions that help them reach savings goals faster. This visibility and control can be enabled through a direct self-service portal featuring full integration with analytics as well as robo- and human advisory services. This portal may also feature the ability to investors to make voluntary cryptocurrency contributions at unscheduled intervals, and ultimately will help increase investors' comfort levels and confidence.
Supporting Technology
Greater integration in retirement portfolios will also depend on technology functionality allowing investors to easily and seamlessly trade coins, as well exchange coins for fiat currency or other non-tokenized assets within their portfolios, while maintaining full transparency, automation and record-keeping. This can reduce the need for "middlemen" and other interventions that can increase cost layers and drive up fees.
Maturation of technologies supporting cryptocurrency trading and investment will likely have the impact of increasing cryptocurrencies' values, as they make this currency type more mainstream and increase accessibility. In essence, more retirement investment platforms supporting the technological aspects of cryptocurrency trading and portfolio integration may very well have the inadvertent -- though welcome -- impact of increasing crypto-related gains for early adopters.
One example of a supporting technology is Auctus, a retirement investment platform that launched just a few weeks ago in the Alpha phase of its rollout. A first-of-its kind retirement investment platform incorporating cryptocurrencies, Auctus users can get access to analytics and human advisors to help guide them in investment decisions, as well as a blockchain-based trading platform.
Users can contribute to their voluntary retirement savings using Bitcoin, Ethereum or any other tokenized currency. Automated rebalancing allows users to adjust their portfolio in an automated way, based on a set of predefined rules.
Auctus could cut out middlemen by utilizing blockchain and smart contracts, as well as allowing retirement savers to aggregate their entire retirement savings from regulated 401k/IRA plans, voluntary traditional investments and cryptocurrency investments. This holistic approach allows advanced analytics to be run on the entirety of savings, enabling the retirement saver to make better decisions and ultimately reach their saving targets faster.
Financial advisors serving Auctus are incentivized through rewards given for good financial advice. Auctus is partnering with Cofound.it on their upcoming coin offering later in March.
For all their allure, cryptocurrencies face an uncertain future because there are so many factors at play -- and so many opposing viewpoints. The more bearish experts see 2018 as a year for growth, with a few select coins in particular expected to experience meteoric value rises. Others warn that cryptocurrencies are nothing more than "get rich quick" schemes and prime for a bubble burst.
This uncertainty doesn't mean that cryptocurrencies can't or shouldn't be part of a well-balanced retirement portfolio, including for retirees with short investment horizons. In contrast, 2018's cryptocurrency weakness might just be a rare opportunity to generate gains.
Greater trust, combined with more holistic, directly controllable investment management capabilities and supporting technologies will be key to better assimilating cryptocurrencies and making them a natural extension of retirement investment strategies.
The author holds stock in investment holding company, Leucadia, and remains a partner in an emerging technology fund. He holds no positions in cryptocurrencies nor in any companies that invest in them.