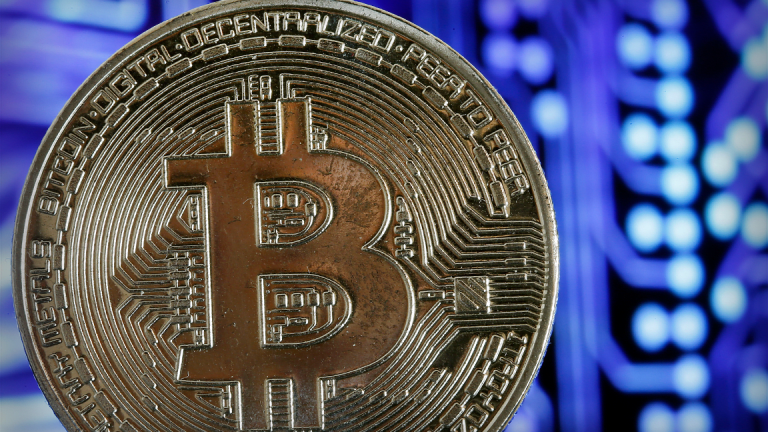 Crypto Roundup: What to Know Tuesday as Jamie Dimon, Fed's Kashkari Sound Off
Welcome to crypto Tuesday where everyone has an opinion. Here are the top headlines you need to know.
These are the top five stories you need to know about cryptocurrency, its supporters and its detractors on Tuesday, Jan. 9.
Jamie Dimon Backtracks
JPMorgan Chase & Co. (JPM) - Get Report CEO Jamie Dimon is among the most famous bitcoin naysayers, but he backtracked dramatically on Tuesday. The CEO had previously called bitcoin a "fraud" and said he'd stop talking about it. But now, Dimon says, "the blockchain is real," and that we could have crypto dollars. He still isn't interested in bitcoin, but he said he regretted how his incendiary comments "blew up."
Fed's Kashkari: Bitcoin Not Credible
Minneapolis Fed President Neel Kashkari reportedly said bitcoin isn't a credible threat to the U.S. dollar in a public appearance Tuesday. "I don't see bitcoin as a credible competitor to the dollar in the United States of America, and the reason is the barrier of entry to you creating your own coin and me creating my own virtual currency ... is zero," Kashkari said. He noted that digital currencies can pose threats to one another, though, and that there's a "long way of going before we know how this shakes out."
Long Blockchain Stock Rallies
Before it rebranded as Long Blockchain Corp. (LBCC) , it was Long Island Iced Tea -- and it faced the threat of Nasdaq delisting. But after a successful rebrand to focus on blockchain initiatives in addition to cold beverages, Long Blockchain is back in the safe zone. Shares rallied, allowing LBCC to achieve Nasdaq's ultimatum to avoid delisting: market value had to rise above $35 million for 10 straight days. After a nearly 20% rally Tuesday following news LBCC has purchased crypto mining operations, the company's market cap stands at about $56 million.
Kodak Tosses Its Hat in the Ring
Once the notorious poster child for an empire gone south, Eastman Kodak Co. (KODK) - Get Report is trying its hand in the crypto space. According to a Tuesday statement, "Kodak and WENN Digital, in licensing partnership, announced the launch of the KODAKOne image rights management platform and KODAKCoin, a photo-centric cryptocurrency to empower photographers and agencies to take greater control in image rights and management." KODAKOne will operate on blockchain technology, and KODAKCoin will create a new "economy for photography." Kodak stock rallied more than 120% Tuesday.
Harvard Profs: Bitcoin Bound to Drop
According to a report in Harvard University's Crimson newspaper, a group of Harvard economics professors asserted that the current valuation of bitcoin is "unsustainable and will drop, thanks in part to government regulation." From Harvard professor and crypto expert Ken Rogoff: "near-anonymity" allows for bitcoin's high valuation, but governments will soon want to unmask bitcoin users in the future.
More of What's Trending on TheStreet: