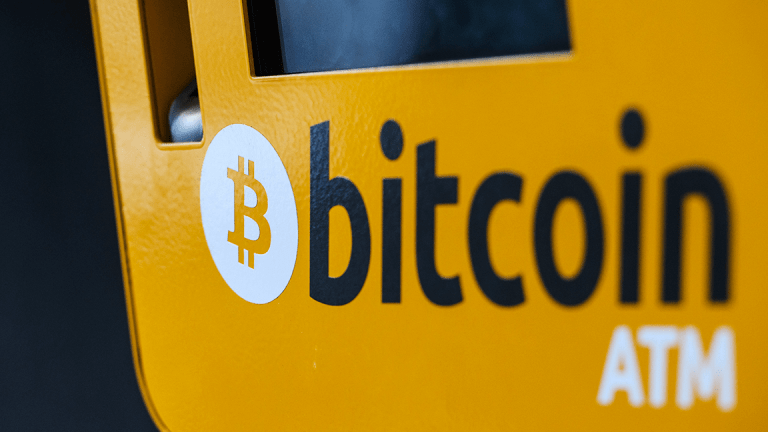 Crypto Roundup: The Biggest Names in Finance Weigh In Wednesday
When the Oracle of Omaha talks bitcoin, the world listens. Here's what you need to know Wednesday.
Bitcoin was a hot topic Wednesday, from Omaha to Minneapolis straight back to Wall Street. Here are the crypto stories you can't afford to miss on Jan. 10.
Buffett Not Bullish on Bitcoin
Billionaire "Oracle of Omaha" and CEO of Berkshire Hathaway Inc. (BRK.A) - Get Report (BRK.B) - Get Report Warren Buffett offered his insight on crypto Wednesday morning. It wasn't pretty.
"I can say almost with certainty that they will come to a bad ending," Buffett said in a TV interview. He added that he's not touching bitcoin or its futures market. "I get in enough trouble with things I know something about," he said, "Why in the world should I take a long or short position on something I don't know anything about?"
Fed's Kashkari, in His Own Words
Minneapolis Federal Reserve President Neel Kashkari told TheStreet's Executive Editor Brian Sozzi that cryptocurrencies will never replace the dollar. That's because digital currencies aren't immune to inflation, despite the myriad claims that they are immune to inflation. In Kashkari's view, the low barrier to entry to create a new cryptocurrency means there is no limit to the number of coins available, even if there is a limit on bitcoin.
"I can create...Neel Coin and all of the sudden you have inflation in cryptocurrencies that are indistinguishable from one another," he said.
Goldman Gets Real
Goldman Sachs Group Inc. (GS) - Get Report outlined the pros and cons of bitcoin as a widely accepted currency in a note Wednesday. "The confusion arises because the physical properties of money are practically arbitrary. Instead, the value of money derives from its usefulness. Therefore, digital currencies like bitcoin could prove to have value, if they can demonstrate their usefulness relative to existing forms of money," analysts wrote.
China Shutters Mines
According to several reports, China has been quietly shutting down bitcoin mining operations throughout the country, expanding on an already heavily regulated cryptocurrency trade in the country. Chinese officials reportedly instructed local authorities to "guide" the shutdown of mining operations far and wide, though a deadline hasn't yet been established.
More of What's Trending on TheStreet: