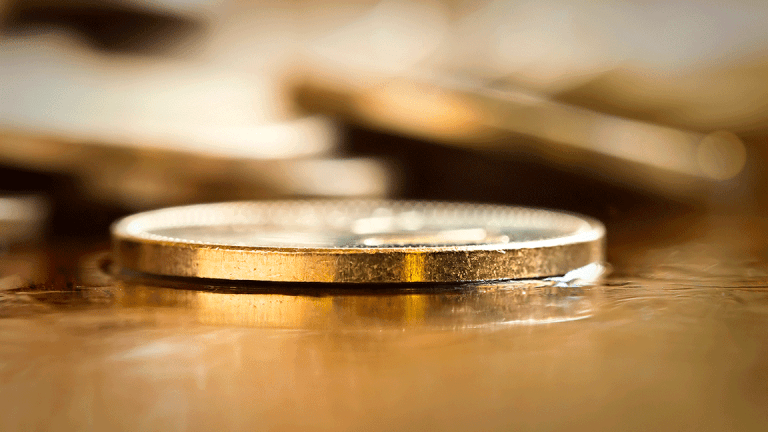 Ripple's Recent Partnerships Fuel Crypto's Massive Spike
Over the past year, XRP has exhibited blockbuster growth rates. At the end of 2016, Ripple's per-coin price stood at just $0.006, and ended 2017 at $2.23. Overall, the digital currency's value has skyrocketed by 37,000% in that span.
Ripple (XRP), a top-three cryptocurrency, exploded in value in late December after a dormant four-year period in which it traded for just a few cents. So why does this potentially-disruptive coin boast a market capitalization of nearly $80 billion?
Ripple's backers tout its trading speed, liquidity and low fees as features that can shake up the global banking industry, which is still mainly reliant on the Swift system for sending and receiving funds was created in the 1970s. We all know how expensive credit card, wire and ATM charges can be.
So, Why the Recent Price Surge?
Ripple is backed financially by a host of global financial and technology giants, including Banco Santander SA (SAN) - Get Report , Accenture plc (ACN) - Get Report , Action Alerts PLUS holding Alphabet Inc./Google (GOOGL) - Get Report , Seagate Technology plc (STX) - Get Report , and SBI Holdings Inc. Heavy hitters like Bank of America Corp. (BAC) - Get Report and UBS Bank (UBS) - Get Report are also users of Ripple's digital payments technology.
On Jan. 11 Dallas-based MoneyGram International Inc. (MGI) - Get Report  and Ripple announced that the two had entered into a partnership to let MoneyGram test the XRP coin in transfers. These partnerships give Ripple the potential of wide adoption.
XRP's growing popularity shows that bank customers want low-cost and fast financial transactions that also protect their privacy. So the question is: Will Ripple continue to be a legitimate threat to traditional payment systems? Banks and credit card companies dominate the financial marketplace, and this industry boasts $14 trillion worth of transactions per day.
If you're thinking of adding XRP to your crypto portfolio, strap on your seatbelt.
The Large Supply Of XRPs Could Get Larger
While XRP's price now exceeds $2 per coin, inflation is an on-going concern: Ripple resembles traditional fiat currencies in that sense, and many libertarian-leaning crypto investors reject XRP as nothing more than a coin controlled by a central organization. Its big crypto counterparts also protect investors' value by limiting the number of coins available: Bitcoin (21 million coins) and Ethereum (96.9 million coins) have a finite circulating supply, and this limit can push the price up as more people demand them.
More of What's Trending on TheStreet:
Ripple isn't decentralized like most other cryptocurrencies. Instead, its developers have, from the get go, created and guided all 100 billion XRP coins. There's only 38.7 billion currently in circulating supply which means there's a looming inflationary threat as Ripple creators release more coins into the trading marketplace. While more supply can stabilize the price per coin, making it suitable as digital money, it can also debase the value per coin, reducing investors' purchasing power.
A High Growth Investment, So Far
Over the past year, XRP has exhibited blockbuster growth rates. At the end of 2016, Ripple's per-coin price stood at just $0.006, and ended 2017 at $2.23. Overall, the digital currency's value has skyrocketed by 37,000% in that span.
So does Ripple belong in your alternative investment portfolio? The answer isn't an easy one because XRP has already gained so much. But if you're optimistic and can handle the volatility, XRP can still offer ROI potential given its disruptive features as well as size of the global payments industry.
As an example of the volatility, look no further than the MoneyGram announcement. Ripple spiked close to 30% in a little less than an hour, rising from $1.75 to as high as $2.20. Ripple was trading at $1.99 per coin on Friday midday, according to CoinMarketCap.com.
What Else You Need to Know About Ripple
Built for Growth
Ripple is a San Francisco-based company with a unique vision for the financial marketplace. According to the firm's web site, Ripple provides one frictionless experience to send money globally using the power of blockchain. "Banks and payment providers can use the digital asset XRP to reduce their costs and access new markets. With offices in San Francisco, New York, London, Sydney, India, Singapore and Luxembourg, Ripple has more than 100 customers around the world."
A global Concept
Ripple launched as a concept back in 2004, although it didn't gain transaction as a financial currency payment option until 2012. During that time, company executives shined and polished its mission statement that, in so many words, promised to collapse those so-called "walled gardens" of traditional financial payments. That includes banks, credit cards and digital payment services like Venmo and PayPal. Ripple and its XRP digital currency were built to break down those walls, eliminate access restrictions, and do away with fees and charges that took money out of the pockets of customers.
Disruptive Features
XRP features fast settlement times compared to traditional payment solutions. And when compared to Bitcoin, Ripple transactions can be settled in seconds, not hours. Trade payments are handled automatically, and all payments are irreversible. Ripple transactions are also anonymous (just like Bitcoin) and are virtually cost-free.