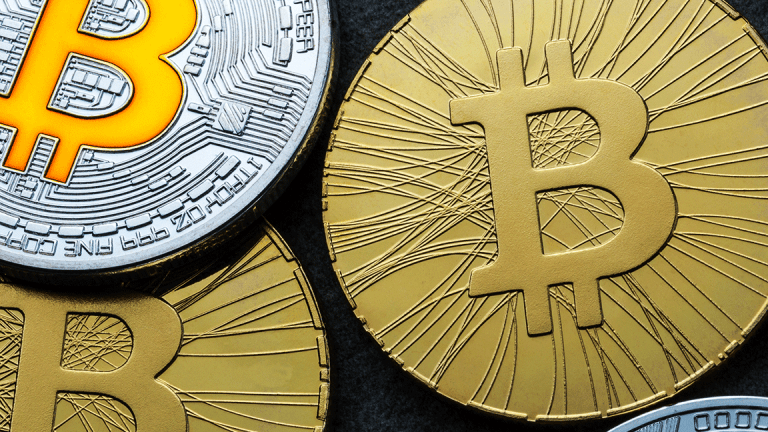 Latest Bitcoin 'Hard Fork' Causing Concern in Cryptocurrency Community
Another group is taking a crack at a Segwit2x hard fork, and the split could happen as soon as today.
This latest Bitcoin "hard fork" scheduled for today is making some in the cryptocurrency community uncomfortable.
Jaap Terlouw is the person behind this attempt to execute a Segwit2x hard fork, which is not the same team behind the failed Segwit2x hard fork back in November.
New cryptocurrencies are usually created when there is a signal for a hard fork, which involves splitting the path of a blockchain when there's no consensus -- so a significant enough portion of nodes and miners continue to mine the old chain, thereby introducing a situation with two currencies.
"Most of the exchanges are uncomfortable with the development work behind the Segwit2x hard fork -- the code itself as well as the experience of the team handling it," said Alexandre Tabbakh, the CEO of PUBLIQ, a blockchain-powered distributed media platform.
Forks are serious stress tests for the whole Bitcoin community, which has to show unity and discipline to handle them successfully. Tabbakh explained that whenever Bitcoin survives these "little revolutions," it strengthens its status as the first and most reliable blockchain.
"The experience and presence of the [current Segwit2x team] management team on the main Bitcoin forums are surprisingly weak," Tabbakh said, although he noted that Bitcoin "has encountered several forks and shakedowns in the past, but so far always came up stronger."
Bitcoin Suffering Significant Slowdown
On Thursday, Bitcoin was trading at $14,347, down more than 8% from an opening bid of $15,378.
There are already a number of variations of Bitcoin available created by previous hard forks, including the core Bitcoin (BTC), Bitcoin Cash (BCH) and Bitcoin Gold (BTG).
Sergei Sevriugin, CEO and founder Rega, a risk sharing platform, explained that the current block number in the Bitcoin blockchain is 501394 and that with the mining of 57 additional blocks, the Segwit2x hardfork start point could be reached today. Unlike Tabbakh, however, Sevriugin is optimistic about the impact of the impending hard fork. 
"Bitcoin has suffered significant slowdown in [recent] months due to high demand, and the current length of the block is an obvious limitation for resolving this bottleneck and returning to Bitcoin its power as a payments instrument," said Sevriugin. "So we are looking forward to today's hard fork and think that it will have a positive impact on blockchain community." 
Technological Evolution
According to some, Bitcoin and blockchain technology more generally are still at their very early stages. Nick Martyniuk, co-founder and CEO WePower, a blockchain-based green energy trading network, explained that the technology is being developed by a decentralized community, so it's inevitable there would be different visions, opinions and tactics.
"This is why both hard and soft forks are a part of its technological evolution," said Martyniuk. "It is very hard to tell what Bitcoin will actually evolve to but it is, just like with any other technological change we had, all about testing different versions until the right one is found."
The previous Bitcoin hard fork occurred back in August, creating Bitcoin Cash. Sergey Shenderov, co-founder and CEO Mom.life, an app with a strong focus on new technology and human behavior, explained that Bitcoin Cash and the recent attempts at Segwit2x hard forks are aimed at increasing the "medium of exchange" capacity of the original cryptocurrency.
"They are led by different developer teams all eager to concentrate influence over an effective and fluid cryptocurrency based on the original Bitcoin blockchain," said Shenderov. "They are really competing with each other in pursuit of the same fundamental objectives under competing brands."
Shenderov concluded that any "community fragmentation" is not a positive event for short-term stability and unity, and none of the forks are really competing with Bitcoin's core user base.
More of What's Trending on TheStreet: