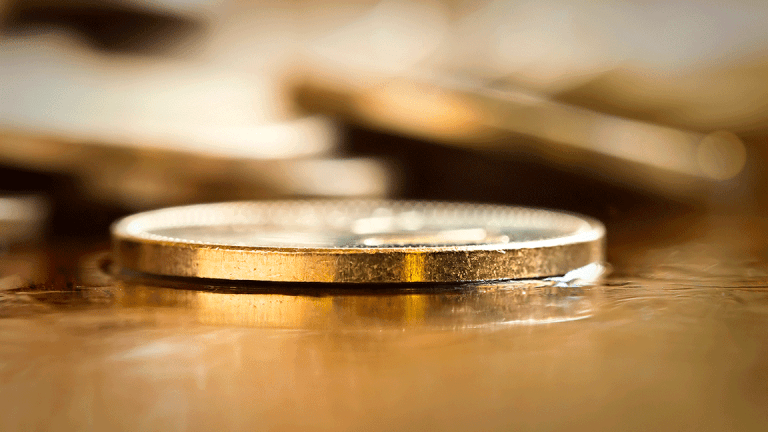 Is Bitcoin the Best Investment in the World Right Now?
As bitcoin's price has regained lost ground, fees to invest have shrunk.
Bitcoin's recent price rally has renewed optimism for crypto enthusiasts. But has it made the No. 1 cryptocurrency in the world a better investment?
According to a Credit Suisse note Feb. 21, as the price of bitcoin has inched closer to highs set in December 2017, transaction fees have gotten smaller.
In the last half of 2017, when prices increased, the median fee for transactions also rose.. But as bitcoin has regained lost ground in the past few weeks, fees have veered in an opposite direction.
"While this is only a two-week retracement, and continued price appreciation could still cause an increase in fees, this early indication is somewhat contrary to what we would have expected given past trends," Credit Suisse analysts wrote.
Credit Suisse said that possible explanations include relatively weak demand compared to the fourth quarter of 2017 that hasn't resulted in the supply/demand imbalance seen in December. Increased mining capacity could also play a part, as miners are forced to accept lower transaction fees. Finally, the market could be gradually working through backlogged, or "mempool," transactions that have lower fees attached to them.
Bitcoin traded as low as $6,048.26 on Feb. 6, before nearly breaking through $12,000 on Feb. 20. The cryptocurrency traded lower on Wednesday, down about 7% to $10,837.70, according to data from Coinmarketcap. Bitcoin reached an all-time high of $20,089 on Dec. 17, 2017.
Keep up to date on all things cryptocurrency with TheStreet here: