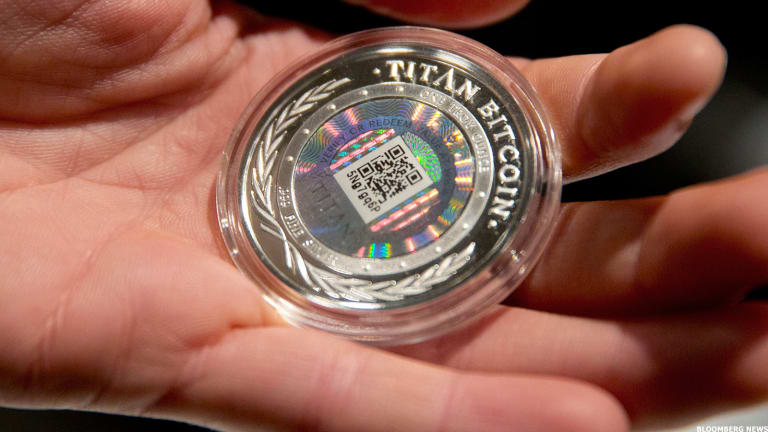 Bitcoin Tanks After South Korea Plans Bill to Close Cryptocurrency Exchanges
Bitcoin prices fall sharply after officials in South Korea, the world's third-largest market, say they are drafting a bill to shut down domestic digital currency exchanges.
Bitcoin prices fell to the lowest levels since the start of the year Thursday after officials in South Korea said they were preparing a bill that would shut down cryptocurrency exchanges in one of the world's biggest markets. 
Justice Minister Park Sang-ki told reporters of the plans Thursday in Seoul, although it is not clear if they are supported by the government nor if they would be passed by the country's parliament, although similar proposals were first revealed in late December. South Korea is the world's third-largest cryptocurrey market, behind China and Japan, and home to the Coinone and Bithumb platforms
"There are great concerns regarding virtual currencies and the justice ministry is basically preparing a bill to ban cryptocurrency trading through exchanges," Park said.
Bitcoin prices fell as much as $2,130 each on the Bitstamp exchange in Luxembourg, which feeds prices into the CME Group futures contract, and traded as low as $12,800 each before rebounding to around $13,300 by 06:15 am eastern time.
The moves followed comments from legendary investor Warren Buffett Thursday in Omaha, where CEO of Berkshire Hathaway Inc. (BRK.A) - Get Report  said that while he "would never short a dime's worth" of it "If I could buy a five-year put on every one of the cryptocurrencies I would be glad to do it," during an interview with CNBC Television 
"I get in enough trouble with things I know something about," Buffett added. "Why in the world should I take a long or short position on something I don't know anything about?"
More of What's Trending on TheStreet: