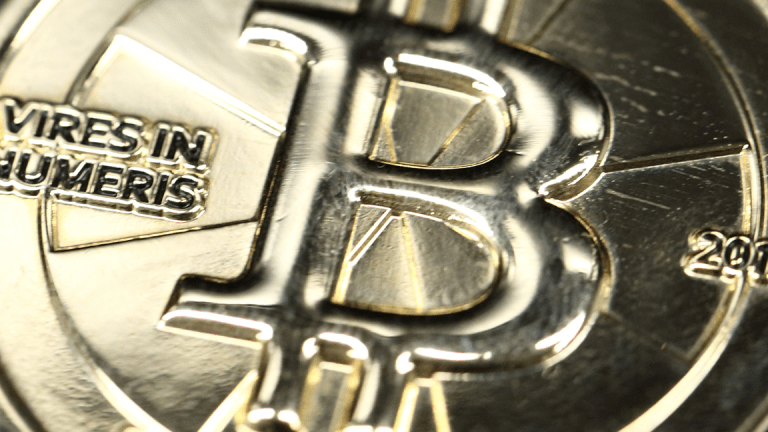 Bitcoin Tumbles 6% on SEC Decision to Delay Ruling on Bitcoin-Backed ETF
Bitcoin lost more than $9 billion in value on Wednesday, but longer term prospects remain positive.
There's bad news and there's good news for cryptocurrency investors.
After reaching a two-month high of $8,300 two weeks ago, Bitcoin lost more than $9 billion in value on Wednesday following news that the U.S. Securities and Exchange Commission (SEC) has delayed its decision on a proposed Exchange Traded Fund (ETF) that would have been the industry's first.
The request from investment firm VanEck and financial services company SolidX proposed an ETF backed by actual Bitcoins, not on futures. The request was the third by VanEck.
The price of Bitcoin fell more than 6% on Wednesday's news, to just under $6,300.
Despite the drop, however, industry watchers believe we are nearing a generally accepted ETF and remain optimistic about the cryptocurrency market at large. Said Rod Turner, CEO of San Diego-based alternative investment firm Manhattan Street Capital, the regulatory "freeze effect" in this year's first and second quarter is now thawing, allowing U.S.-regulated Initial Coin Offering (ICO) activity to pick up momentum.
The same factor is causing renewed interest in the larger cryptocurrency market, he said, spurring new wallet accounts and purchases of Bitcoin and other "top" cryptos such as Ether, which is producing a steadily increasing crypto demand through applications that use Ether for transactions on the Ethereum platform.
Turner noted the upward pressure is due in part to institutions buying on behalf of aggressive and speculative clients, though institutions themselves have been far slower than individuals to enter this market.
A Solidifying Market
Turner predicted that by late 2018 we will see upward momentum in crypto prices as the regulatory uncertainty around Initial Coin Offerings -- or ICOs -- clears. Any rise will be more gradual and sustainable than what investors saw in 2017 as prices went skyward, because significant cohort of investors bought at higher prices and simply want to exit for a small gain or at a break-even price. In other words, this time expect any rise to be met with overhead resistance.
NASDAQ's closed-door meeting with Gemini and a half dozen other trading firms last week as reported by Bloomberg offered an encouraging signal to investors, as NASDAQ offered its support in legitimizing the crypto marketplace.
"While there's still some regulatory uncertainty, most of the financial markets are figuring out how to capitalize on crypto, which provides further legitimization," said early stage venture capitalist Richard Swart, a founding member of a private Silicon Valley-based investment group whose membership has $3 trillion under management.
Ultimately, Swart believes more money will come from blockchain itself than from the cryptocurrency it creates; however the services now emerging around crypto are driving value in the digital currency space and further coalescing the sector for sustainable growth.
One such example he points to is NASGO, the decentralized application (dAPP) platform for Bitcoin exchange on the blockchain. Additional services such as "point of sale" and mobile purchase apps are increasing as well, to shore up the gaps that can propel the sector's pervasive use for long-term success.
Meanwhile a new poll from Gallup and Wells Fargo indicates that 3 out of 4 investors with $10,000 or more invested in stocks, bonds or mutual funds, either in or outside of a retirement fund, consider Bitcoin a risky investment and say they have "no interest" in investing in cryptocurrency. Only 3 in 10 (29%) are familiar with digital currencies so far, with most of the rest (67%) acknowledging they are aware but have little knowledge of the cryptocurrency space with 5% saying they have not aware of the concept at all.
The even bigger constraint, according to pollsters, is the widespread perception that investments in cryptocurrency are not safe. Three in four of the investors who have heard of cryptocurrency consider it a highly risky investment. One in four who are aware (26%) say they are intrigued by the concept, but will not be buying anytime soon, suggesting that market education, in addition to regulation and breadth of services, are the biggest current hurdles to crypto's next levels of growth.
On the whole, the market cap for crypto is currently hovering at $223 billion, down sharply from last week's high of approximately $290 billion.
The author holds stock in investment holding company, Leucadia, and remains a partner in an emerging technology marketing firm, Notability Partners. He holds no positions in cryptocurrencies nor in any companies that invest in them.