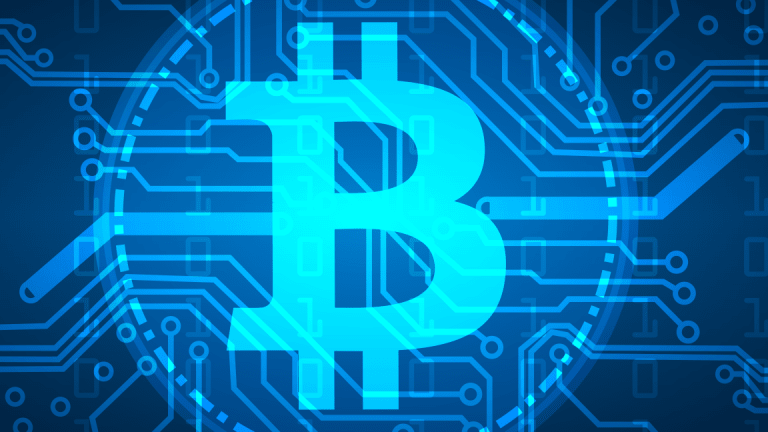 Bitcoin Prices Tank - Global Cryptocurrencies Shed $500 Billion in Value in 2018
Bitcoin prices have fallen more than 45% so far this year, helping hack more than half a trillion dollars of value from the global cryptocurrency markets as regulators target digital coin offerings for tighter oversight.
Bitcoin prices extended declines Thursday amid renewed concerns over government regulation of digital coins that has lopped more than $550 billion in value from the global crytpocurrency markets so far this year.
Japan's Nikkei Business Daily reported Thursday that two start-up digital currency exchanges withdrew their applications to Japan's Financial Services Agency after being ordered to improve their security features following a well-publicised theft of $500 million in cryptocurrencies earlier this year at Coincheck. The news followed Twitter Inc.'s (TWTR) - Get Twitter, Inc. Report decision to join Action Alerts Plus holdings Google (GOOGL) - Get Alphabet Inc. Class A Report and Facebook (FB) - Get Meta Platforms Inc. Class A Report in banning cryptocurrency ads as global regulators seek a coordinated crackdown on the lightly-supervised market that some authorities have said is rife with fraud.
Bitcoins were marked at $7,498.70 each on the bitstamp exchange in Luxembourg, which feeds prices into the CME Group futures contract, extending their week-to-date decline to 16% and their quarterly slump to 47.8%. Collectively, global crytpocurrencies have lost more than $553 million in total value since the start of the year, according to Coinmarketcap.com data, led by a near 75% plunge in Ripple and a 45% slide for Etherum. 
Earlier this month, the Bank for International Settlements, which acts as a quasi watchdog for global central banks, warned that "any step towards a possible launch of a (central bank digital currency) should be subject to careful and thorough consideration". That followed a warning from Bank of England Governor Mark Carney that cryptocurrencies were "failing" and urged a global crackdown on the market in order to align them with the broader financial system.
The Wall Street Journal has also reported that the U.S. Securities and Exchange Commission issued subpoenas linked to its probe into so-called initial coin offerings, a process in which companies raise money through the sale of new digital coins, which some studies suggest hit $5.6 billion last year and at least $1.6 billion over the past two months.
"I think our Main Street investors look at these virtual currency platforms and assume they are regulated in the same way that a stock is regulated and, as I said, it's far from that and I think we should address that," SEC chairman Jay Clayton told lawmakers on the Senate Banking Committee on Feb. 6. "Those who engage in semantic gymnastics or elaborate re-structuring exercises in an effort to avoid having a coin be a security are squarely in the crosshairs of our enforcement provision."