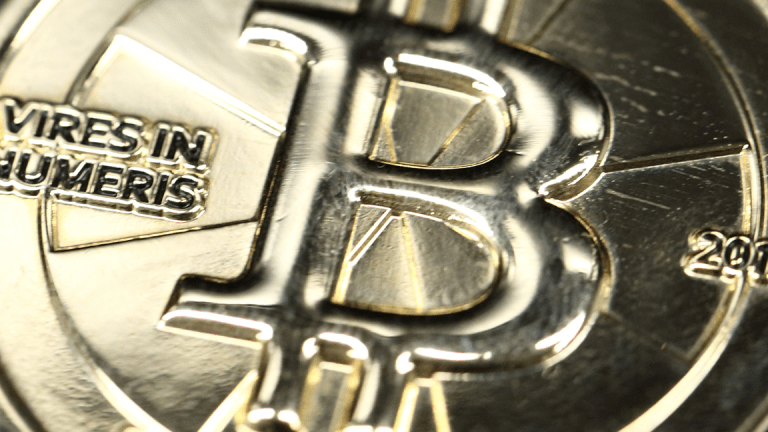 Bitcoin Today: Traders Eye $7,000 as Narrow Gains Possible
Bitcoin trades close to flat Tuesday. Here's what you need to know.
Bitcoin trades close to flat Tuesday. Here's what you need to know.
Bitcoin prices looked to tally small gains Tuesday as the top cryptocurrency by market cap traded as high as $6,880 following a downbeat weekend. Here are the stories you can't miss in cryptocurrencies for Tuesday, June 12.
Draper: Bitcoin to $250,000 in 2022
Noted bitcoin mega-bull and billionaire investor Tim Draper said he thinks that bitcoin can reach $250,000 by 2022. That would represent more than 3,470% price appreciation from current levels. Per Draper's estimates, bitcoin will grow at the same velocity as money, meaning "the current $86 trillion global market for currency will grow to be about $140 trillion in the next 10 years, and that growth will be in crypto." Draper continued, "I think the best approach for most people to get involved is to move over gradually. I have a whole bunch of bitcoin and a whole bunch of other cryptocurrencies, and when I look at my fiat currencies all I am thinking is - 'Is this enough to live off for the next four to five years?' - because what I really want is for everything to move over to bitcoin and other cryptocurrencies. I'm not really interested in holding fiat, because it loses value over time."
U.K. Watchdog Warns Bank CEOs
The U.K.'s Financial Conduct Authority issued another warning to chief executives of banks about the potential risks of dealing with cryptocurrencies. In the latest warnings, the FCA urged banks to exercise greater scrutiny over client and customer activities that could deal with what the FCA calls crypto assets. That increased scrutiny could include "carrying out due diligence on key individuals in the client business," as well as "ensuring that existing financial crime frameworks adequately reflect the crypto-related activities which the firm is involved in." The FCA also warned banks against initial coin offerings, suggesting they carry a "heightened" risk of fraud.
SEC Alerted to $180 Million ICO
The Securities and Exchange Commission was alerted last week through public filings to a company based in Estonia that aims to raise as much as $180 million in an initial coin offering. The company, called NewTech Mynin OU, submitted to the SEC a Notice of Exempt Offering of Securities that outlined the startup's plan to raise funds by selling "issuance of rights to receive GoWeb tokens in the future via a Simple Agreement for Future Tokens," or a SAFT. Little is known about the company or its operations, but if it were to actually be able to raise $180 million the ICO would rank among the largest ever.
KODAKCoin Scores NBA, NHL Deal
KODAKCoin, the digital currency from Eastman Kodak Co. (KODK) - Get Report , announced that it has entered into a partnership with private-equity firm Oak View Group to bring its platform to six major NHL and NBA arenas in the U.S. "Through the partnership, more than 10 million fans each year will have access to the to-be-launched KODAKOne Platform, enabling them to upload, register and protect their in-venue photos and videos via KODAKOnce Platform's blockchain technology," the company said. The participating teams and arenas are as follows: AT&T Center, home of the San Antonio Spurs; Bakers Life Fieldhouse, home of the Indiana Pacers; Golen1Center, home of the Sacramento Kings; Xcel Energy Center, home of the Minnesota Wild; Prudential Center, home of the New Jersey Devils; and Talking Stick Resort Arena, home of the Phoenix Suns.
Expert Advice for a Risky Market. We asked top experts from Bank of America, Fisher Investments, Invesco and Wells Fargo what smart investors should do right now. Click here and register for free to watch what these market watchers recommend.