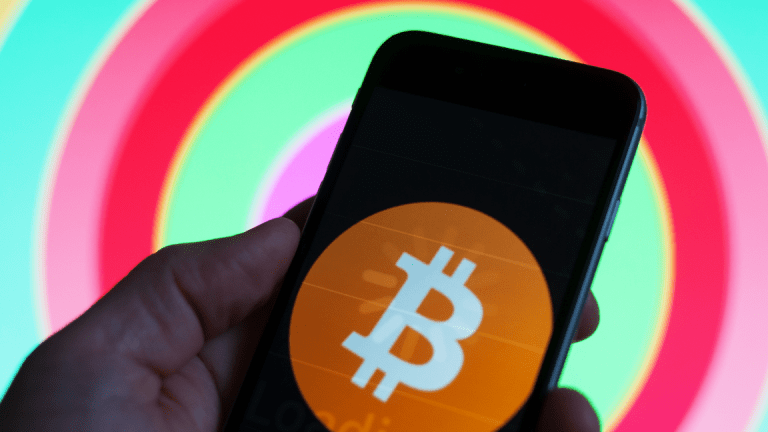 Bitcoin Today: Top 5 Things You Need to Know Monday
PayPal CEO weighs in, crypto prices drop and Asia regulatory concerns grow.
Bitcoin doesn't seem to have many slow days. Monday, Jan. 8, was no exception.
Cryptocurrencies were thrown for a loop Monday, and these are the top five stories you've got to know.
PayPal CEO: Bitcoin is 'Unsuitable'
PayPal Holdings Inc. (PYPL) - Get Report CEO Dan Schulman told TheStreet that bitcoin is "unsuitable" as a currency retailers can accept in transactions. Schulman said bitcoin's underlying blockchain technology is instead what Silicon Valley should focus on. His company is focused on implementing that groundbreaking technology in a wave of new innovation that could upend fintech. Read more here from TheStreet's exclusive interview with Schulman.
Ripple Bumped into Third Place
There's a new silver medalist in town. After a nasty 24% dip in prices over the last 24 hours, Ripple's token XRP lost its spot as the second-largest cryptocurrency by market cap. Ethereum resumed its second-place spot behind bitcoin. At time of publishing, bitcoin's market cap totaled $255.8 billion, Ethereum's market cap totaled $112 billion and XRP's market cap totaled $98.6 billion.
Crypto's Rough Day
The only cryptocurrency trading into the green Monday afternoon was Ethereum, up 2.6% to $1,156.05 per coin. Bitcoin prices fell 6.4% to $15,239.90 and Ripple tokens dipped 24.6% to $2.55, according to CoinMarketCap. Of the top 15 coins by market cap, only two were trading higher Monday afternoon.
Concerns in Asia
Regulators in China reportedly plan to limit the amount of power available for use in mining cryptocurrencies, insiders told several news outlets, corroborating leaked demos from China's Leading Group of Internet Financial Risk Remediation. There's no word on how China plans to enact restrictions, though. Further regulation taking hold in South Korea could weigh on prices, too, now that CoinMarketCap is no longer listing South Korean prices on its exchange.
Too Many Investors Borrow to Buy Bitcoin
According to a study released by LendEDU, which offers research on personal loans, more than 18% of bitcoin investors have used borrowed funds to get in on the action. And 22% of bitcoin traders told LendEDU they still have outstanding credit card bills after purchasing bitcoin using a card. The study also found that among the 672 respondents, 33% used a debit card to purchase their bitcoin investment. Finally, 76% said they would use a credit card to buy more bitcoin in the future.
More of What's Trending on TheStreet: