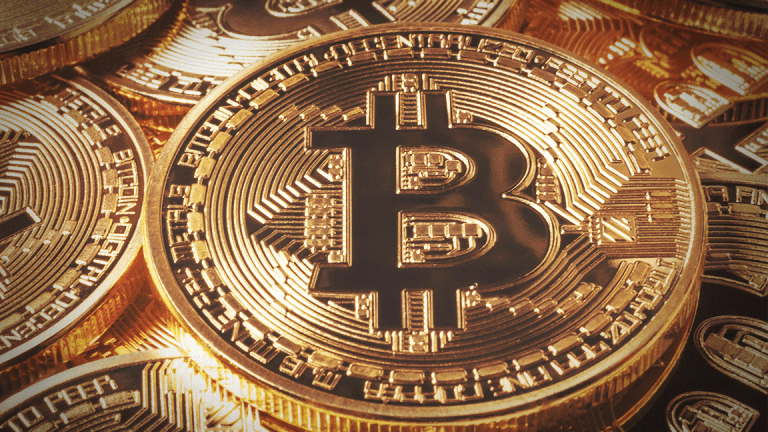 Bitcoin Today: Prices Lean Higher Following Tough Weekend for Cryptos
Prices were up narrowly Monday after dipping dramatically over the weekend.
Prices were up narrowly Monday after dipping dramatically over the weekend.
Bitcoin looked to make a comeback from a dismal weekend on Monday, June 25. Here's what you need to know in cryptocurrency news as major coins recover from gnarly price action on Sunday, June 24.
Bitcoin Notches 2018 Low
Bitcoin fell as low as about $5,790 in afternoon trading on Sunday, marking the lowest price for the top cryptocurrency by market cap so far in 2018. The last time bitcoin ventured this low was on Feb. 6 when the cryptocurrency hit about $5,950 in its last sharp selloff. Bitcoin has now fallen more than 70% from a high near $20,000 set in December 2017. The decline over the weekend came amid continued concern over the future of cryptocurrency regulation and significantly eroded investor sentiment. While the dip was fodder for bears, it's worth noting that bitcoin has appreciated more than 115% from its price at this time a year ago.
Jack Ma: Bitcoin Could Be a Bubble
"Blockchain technology could change our world more than people imagine," Alibaba Group Holding Ltd. (BABA) - Get Report CEO Jack Ma told reporters in the Philippines on Monday. "Bitcoin, however, could be a bubble." Ma commented on the crypto space as his Ant Financial launched blockchain-based money transfer capabilities between Hong Kong and the Philippines. The remittance service was started in partnership with Standard Chartered PLC  (SCBFF) and Gcash, the venture project Ant has with the Philippines' Globe Telecom Inc. (GTMEY) . Ma and Ant have long stood as avid supporters of blockchain technology, but this new service is the first instance in which either has applied it to a real world, mainstream service.
Japanese Regulators Crack Down
Japan's Financial Services Agency served six of the country's largest cryptocurrency trading venues with business improvement orders, further stifling investor optimism in one of crypto's biggest markets. The regulator has called for improved protections against money laundering, decreeing that all affected exchanges submit their plans for improvement by July 23. The firms in questions are QUOINE, Bitbank, BTCBOX, BITPoint Japan, Tech Bureau and Bitflyer Inc. Bitflyer announced that it would stop accepting new customers and reviews its identity verification systems for existing users, Bloomberg reported. The crackdown comes following the January hack of Coincheck, which resulted in the loss of about $500 million for the crypto exchange and increased regulatory oversight across Japan.
EOS Tops Bitcoin in Chinese Ratings
A research group affiliated with China's Ministry of Industry and Information Technology released its latest compilation of blockchain network rankings, and bitcoin has lost the top spot. The research group, called the China Electronic Information Industry Development Blockchain Research Institute, placed the recently launched EOS network ahead of bitcoin's network in its latest rankings. Ethereum and NEO follow in second and third places, while bitcoin came in the 17th slot. While it's an interesting development for newcomer EOS, it's important to note that the ranking takes into account use cases and technological capabilities, not financial valuations. EOS currently trades for about $8.30 per token.
How to Play Today's Risky Markets. Click here and register for free to watch what top experts from Bank of America, Fisher Investments, Invesco and Wells Fargo say smart investors should do now.