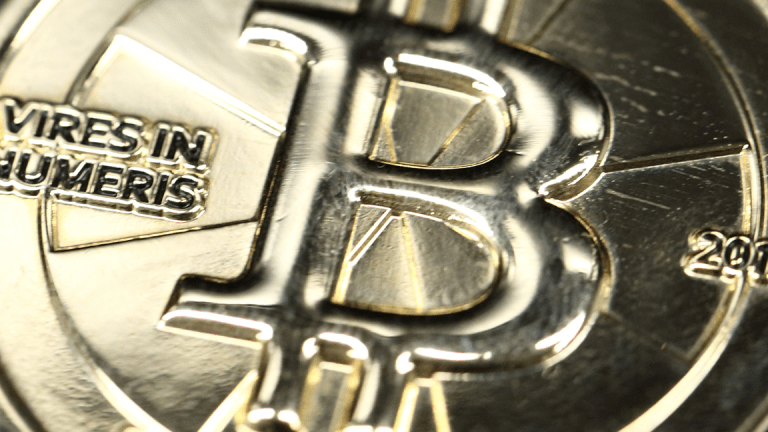 Bitcoin Today: Prices Surge Past $9,000 Mark as Rally Continues
Could $10,000 be on the horizon again? Here's what you need to know.
Bitcoin continued an impressive rally on Tuesday as prices blew past the $9,000 mark overnight. Trading volume surged as high as $8.9 billion for first time since April 12. At the same time, the total market value of all cryptocurrencies surged past the $400 billion mark for the first time since early March.
Here are the stories you can't miss in cryptocurrencies on Tuesday, April 24.
Financial Firms Considering Coins
According to a recent survey from Thomson Reuters, one in five financial services firms are "really interested and actively exploring" launching cryptocurrency trading operations in 2018. Of those considering launching crypto trading this year, 70% of firms plan to do so in the next three to six months, while 22% want to start within the next six to 12 months. "Cryptocurrency is still a relatively small part of the trading market, but this survey indicates this niche segment is starting to enter the mainstream of the financial services industry. This is a major change from a year ago," said Thomson Reuters Co-Head of Trading Neil Penney.
Japanese Exchanges Pledge Regulation
A group of 16 cryptocurrency exchanges in Japan has joined forces to restore market confidence through self-imposed regulation, according to local media cited by CoinDesk. The exchanges, which are all registered with Japan's Financial Services Agency (FSA), launched the new organization, to be called the Japanese Cryptocurrency Exchange Association, in an inaugural meeting Monday. "I will make sure that security measures and internal control are in place," Taizen Okuyama, group chairman, was quoted as saying. "We want to eliminate customers' concerns and work to restore public confidence in order to develop a healthy market." Members of the newly formed Japanese Cryptocurrency Exchange Association include exchanges such as Money Partners, bitFlyer and SBI Virtual Currency.
Cboe Considering Lower Futures Prices
Cboe, which began trading bitcoin futures in December, is proposing lowering the prices of those contracts on its Cboe Futures Exchange (CFE), according to a letter Cboe Managing Director Matthew McFarland sent to the Commodity Futures Trading Commission this month. In the letter, McFarland proposed a rule amendment that would lower the minimum increment on Cboe's future contracts from 10 points (worth $10) to five points (worth $5) sometime on or after May 1. McFarland wrote that such a change would have a "positive impact on the market in XBT futures." The proposed change would only apply to single leg transactions involving just one contract, not spread trades that require investors to buy and sell two contracts simultaneously. McFarland concluded, "CFE believes that the impact of the amendment will be beneficial to the public and market participants."
MIT Envisions Bitcoin Takedown
Researchers at the Massachusetts institute of Technology have crafted three possible scenarios that could "destroy" bitcoin, the No. 1 cryptocurrency in the world, in a new piece in the MIT Technology Review. Option one is a government takeover in which the federal government creates its own coin that effectively replaces paper bills and metal coins. This would be a central bank-issued digital currency "built with a tweaked version of the bitcoin blockchain," MIT wrote. In the second option, bitcoin is "usurped by a social media behemoth." In this case, a social media giant would either create its own currency or "adopt bitcoin itself and take it over," essentially rewriting the rules for cryptocurrency in a "corporate version" of the aforementioned central bank-issued currency. Option three is to "go forth and multiply," MIT said, which "follows the natural progression of what's already unfolding today." In that option, there would be thousands or even millions of ways to pay for things, meaning one single digital currency wouldn't dominate as bitcoin does today.