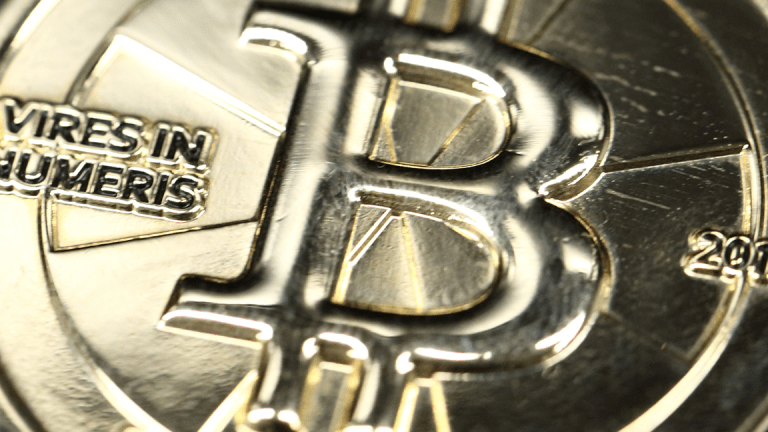 Bitcoin bulls didn't get the rally they had hoped for Wednesday. Prices of the top cryptocurrency by market value remained close to flat at about $7,400 throughout most of the day. Trading volume has been subdued for most of this month, not topping $7 billion since May 14.
Here are the cryptocurrency headlines you can't miss for Wednesday, May 30.
'Bitcoin Candidate' Under Fire
Brian Forde has recently made headlines for more than just his bid to win a congressional seat in Southern California in the upcoming midterm elections. The former Obama administration aide has reportedly raked in nearly $400,000 through virtual currencies including bitcoin, according to FEC records brought to light by Politico. That large chunk includes more than $10,000 from Forde's own crypto holdings. As news of Forde's open embrace of cryptocurrency spreads, his opponent, fellow Democrat Dave Min, has painted Forde as a candidate tethered to a nascent industry that's still used for illicit and illegal transactions. One recent ad from Min showed a photo of Forde with the narration "Brian Forde's big donors? Bitcoin speculators that oppose cracking down on drug deals and human trafficking." Forde called Min's attacks "scaremongering."
SEC Charges ICO Firm With Fraud
The Securities and Exchange Commission (SEC) has charged Titanium Blockchain Infrastructure Resources and its leader Michael Stollery with securities fraud related to an initial coin offering (ICO). Titanium and Stollery allegedly violated the SEC's antifraud and registration provisions in attempting raising as much as $21 million through an ICO. The company reportedly claimed it had legitimate relationships with Walt Disney Co. (DIS) - Get Walt Disney Company Report and Action Alerts PLUS holding PayPal Holdings Inc. (PYPL) - Get PayPal Holdings Inc Report in efforts to garner investor support and sell more tokens. "This ICO was based on a social media marketing blitz that allegedly deceived investors with purely fictional claims of business prospects," the SEC said.
Is Bitcoin the New Fear Gauge?
Brian Stutland of Equity Armor Investments told CNBC that bitcoin could become the new way the market monitors risk, effectively taking the place of the Cboe VIX Volatility Index, widely known as Wall Street's fear gauge. "Bitcoin is sort of becoming the new VIX, in sort of getting ahead of credit risk in the banking industry," Stutland said. "There is a huge correlation right now between VIX and bitcoin 30 days ago, 30 trading days ago. That's what cryptocurrency is becoming. It's becoming a way to sort of de-risk yourself from credit risk in the banking industry." The analyst explained that transferring money out of banks and into digital crypto wallets is the new means of storing it under your mattress because you don't trust the financial institution previously charged with handling funds.
South Korea Seizes $1.4 Million in Bitcoin
The South Korean government has seized 191 bitcoins worth about $1.4 million related to a child pornography cybercrime case, local media reported. The alleged perpetrator has been sentenced to jailtime and a $640,000 fine. The major seizure came after South Korea's Supreme Court ruled this week that cryptocurrencies can be considered property with value and are subject to forfeiture in criminal cases. Before the Supreme Court's decision, legal authorities had previously ruled that because cryptos have no physical form, they can't be seized in criminal cases. It's unclear what the government plans to do with the seized cryptocurrencies in this particular case, as there are a number of crypto criminal investigations ongoing in South Korea.