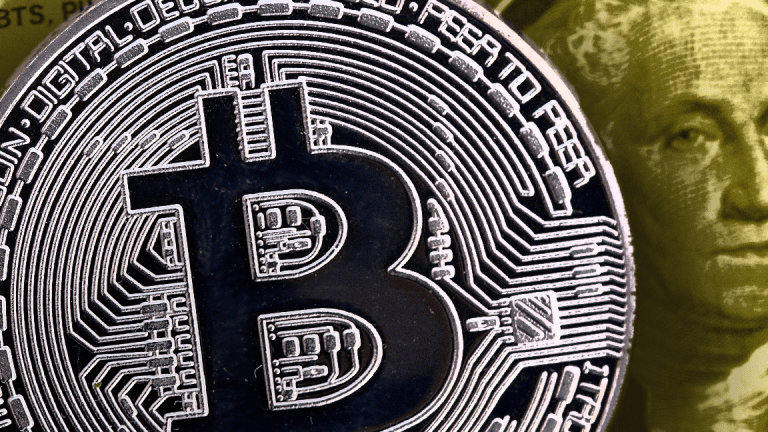 Bitcoin Today: Prices Stick Close to Flat as Traders Favor High-Value Coins
Bitcoin trades close to flat Wednesday.
Bitcoin trades close to flat Wednesday.
Bitcoin prices remained close to flat Wednesday after tipping into both the red and green in earlier trading. The top cryptocurrency by market value went for about $6,150 in afternoon action.
Here's what you need to know in cryptocurrencies for Wednesday, June 27.
Facebook Lifts Ban
Facebook Inc. (FB) - Get Report announced that it will at least partially lift a previously enacted ban on cryptocurrency advertisements on its platform. The social media behemoth originally prohibited crypto ads in January but will now allow some of them to return. There's a catch, though. Facebook will still fully bar initial coin offering advertisements and binary options advertisements, which often pump up products and services considered deceptive or misleading by Facebook. For all other crypto services and products, advertisers will have to gain approval from Facebook before their spots run on the site.
Facebook is a holding in Jim Cramer's Action Alerts PLUS member club. Want to be alerted before Jim Cramer buys or sells FB? Learn more now.
Uphold Seeks to Become Broker-Dealer
Digital currency startup Uphold announced Wednesday that it will push to become a registered broker-dealer in the U.S. following its acquisition of already-registered firm JNK Securities. Uphold filed with the Financial Industry Regulatory Authority for approval for the change of ownership over the broker registration to Uphold from JNK. Uphold said it hopes to offer security tokens, fractional equities and other services under the supervision of FINRA and the Securities and Exchange Commission. "That broker-dealer status allows us to engage in activities that we wouldn't be able to without that license," Uphold General Counsel Ben Sherwin told Coindesk. "It also aligns with our mission of transparency and trust because we're submitting to the regulation that is appropriate and responsive to what the regulators are saying."
Bitcon's Dominance Rate Leaps
Bitcoin's dominance rate, as measured by CoinMarketCap, hit a more than two-month high on Wednesday, indicating that investors could be switching their holdings to bitcoin from alternative cryptocurrencies. Bitcoin remains the largest crypto by market value by more than $50 billion. Bitcoin's dominance rate tracks the portion of the overall cryptocurrency market capitalization that bitcoin contributes. The measure rose as high as nearly 43% on Wednesday, notching a level not seen since April 14. According to technical analysis from Coindesk, a trend of favoring bitcoin over other alternative cryptos typically happens at the start of a bull market.
Pornhub to Accept Tron, ZenCash
The popular adult entertainment website Pornhub, which began accepting cryptocurrency Verge as payment in April, said on Wednesday that it will begin accepting digital assets Tron and ZenCash on its platform, Variety reported. Pornhub users will be able to use the cryptocurrencies to buy subscriptions and premium content. "Here at Pornhub, it's important that we cater to our users' ever-changing payment preferences and, as such, that means accepting cryptocurrencies as a payment method, which provide users with anonymity and security," said Corey Price, Pornhub vice president.
Expert Advice for a Risky Market. We asked top experts from Bank of America, Fisher Investments, Invesco and Wells Fargo what smart investors should do right now. Click here and register for free to watch what these market watchers recommend.