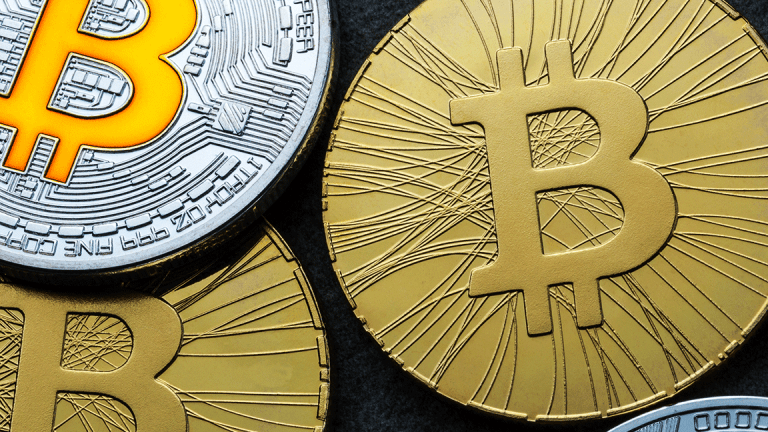 Publish date:
Bitcoin Today: Prices Slip as Broader Crypto Market Struggles to Make Traction
Bitcoin prices are lower Tuesday. Here's what you need to know.
Bitcoin prices are lower Tuesday. Here's what you need to know.
Bitcoin couldn't manage gains on Tuesday, sliding roughly 2.5%. The top cryptocurrency by market value led the broader market lower, as nearly all of the 100 largest coins tumbled into the red. Here's what you need to know in crypto for Tuesday, May 22.
'Common Sense' to Buy a Home With Bitcoin
Barbara Corcoran, real estate mogul and judge on "Shark Tank," told Money that it makes "great common sense" to buy a home using bitcoin. "I'm being very optimistic because, as a long-term play, it's perfectly suited for real estate," Corcoran said. At present, bitcoin remains on the fringe of the real estate market; however, there are about 140 units for sale or rental on Zillow that include bitcoin in their listings. According to Corcoran, bitcoin makes sense for real estate because "it's peer-to-peer, with no central anything, and that's why it's so powerful. The main idea is to eliminate the middle guy."
Happy Bitcoin Pizza Day!
Eight years ago on May 22, 2010, the first reported exchange of bitcoin for a consumer product took place when Laszlo Hanyecz paid about 10,000 bitcoin for two Papa John's pizzas. If the transaction were to take place today, those two pizzas would be worth a staggering roughly $83.1 million. Hanyecz would have much more than a cure for the munchies had he held onto the bitcoins back then. He told the New York Times in 2013, "It wasn't like bitcoins had any value back then, so the idea of trading them for a pizza was incredibly cool. No one knew it was going to get so big." While May 22 is known around the crypto space as Bitcoin Pizza Day, the transaction is commemorated daily at the Twitter handle "@bitcoin_pizza," which tallies what the pair of pies would be worth each day.
Australians Lost $2 Million to Crypto Scams
A new report from the Australian Competition and Consumer Commission found that investors in the country lost about $2.1 million to cryptocurrency scams last year. The pace of money lost moved in line with the price of cryptocurrencies themselves, the Commission found. From January 2017 through September 2017, investors lost an average of about $100,000 to crypto scams per month. But when bitcoin soared to nearly $20,000 in December 2017, investors lost a total of more than $700,000 in that single month. The most common means of scamming customers were false or fraudulent initial coin offerings, cryptocurrency pyramid schemes and ransomware payments, the study showed.
'International Crackdown' Takes Shape
Securities regulators in Canada and the U.S. launched this week an "international crackdown" aimed at picking out the bad actors in the cryptocurrency space. Called "Operation Cryptosweep," the initiative was unveiled by the North American Securities Administrators Association (NASAA) Monday. It constitutes "nearly 70 inquiries and investigations and 35 pending or completed enforcement actions since the beginning of the month," officials from NASAA said. More investigations are currently underway. "The persistently expanding exploitation of the crypto ecosystem by fraudsters is a significant threat to Main Street investors in the United States and Canada," said Joseph Borg, NASAA president, in a statement. "The actions announced today are just the tip of the iceberg."