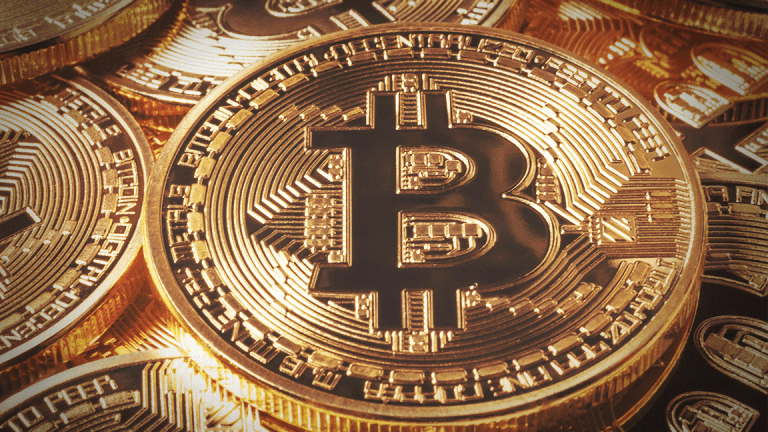 Bitcoin Today: Prices Push Higher as Traders Look Past Weekend Woes
Prices buoyed above the $7,000 mark for most of Tuesday. Here's what you need to know.
Bitcoin looked to regain steam Tuesday as the weekend's lows began to fade.
The No. 1 cryptocurrency spent most of Tuesday above the $7,000 mark after falling to a 54-day low around $6,450 over the weekend. Bitcoin traded as high as about $7,470 Tuesday, up as much as 6% for the day. Most of the other large-market cap cryptocurrencies traded into the green, too.
Here are the stories you can't miss in crypto for Tuesday, April 3.
Korea Promises Standards
Cryptocurrency trading volume in South Korea has topped most of the rest of the world in the last year. With that, crypto platform Gopax CEO Junhaeng Lee said the market in the country is "very, very speculative," according to Coindesk reporting from the Deconomy Conference in Seoul. Digital asset exchanges in South Korea have subsequently become intent on implementing standards and best practices in the crypto-heavy country. "We need to create a healthy market first," agreed Tony Lyu, CEO of crypto trading platform Korbit. "If exchanges can't do that on our own, we will have to turn to the government."
Coincheck Could Have Buyer
Japanese brokerage firm Monex could be considering a deal to purchase beleaguered digital exchange platform Coincheck, according to a report from Nikkei, citing unnamed sources. Tokyo-based cryptocurrency trading exchange Coincheck was hacked earlier this year in an attack that stole about $530 million worth of assets. Under a possible deal, Monex would be expected to replace the leadership team at Coincheck and rebuild the platform as it recovers from the hack fallout. Nikkei reported that a deal could be worth several billion yen and announced as soon as this week.
Hedge Funds Shuttered
During the first quarter of the year, at least nine cryptocurrency hedge funds were shuttered, according to a report from Bloomberg. Some funds, such as Crowd Crypto, quietly shut down all digital platforms. Others, including Alpha Protocol, announced that investors would receive a full refund for their stake after conceding that the risk associated with a crypto hedge fund was simply too high. More than 150 cryptocurrency hedge funds cropped up in the price surge last year, compared to just 19 funds that went live the year before. In 2018, returns for cryptocurrency hedge funds are down 23%, according to data from Eurekahedge.
Mayweather's ICO Trouble
Centra Tech, the cryptocurrency firm endorsed by boxing champion Floyd Mayweather, has been charged with selling unregistered securities by the
Securities and Exchange Commission
. According to the SEC, Centra Tech's founders, Sohrab Sharma and Robert Farkas, were charged with fraud after raising $32 million by selling the securities in question. The SEC ordered Centra Tech to halt its initial coin offering, charging the company with "orchestrating a fraudulent [ICO}." Centra Tech had previously said funds raised were going toward developing financial products in conjunction with Visa Inc.
and MasterCard Inc.
(MA) - Get Mastercard Incorporated Report
, but the SEC said Centra Tech had no relationship with either company. The SEC also alleged that Centra Tech was paying celebrities to promote the firm's ICO. Those celebrities included Mayweather, who endorsed Centra Tech in September 2017.
Don't miss any crypto news from TheStreet. Catch up here: