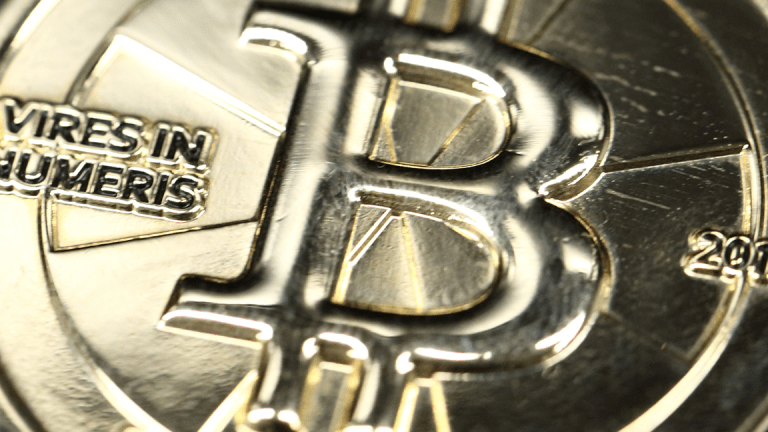 Bitcoin prices were falling Wednesday, May 23, dragging the broader cryptocurrency market with them. Here's what you need to know.
Prices Take a Hit
After spending all but one other day in May above $8,000, bitcoin prices again fell through that threshold on Wednesday to reach a 35-day low. The top cryptocurrency by market value dipped to as low as $7,562 after selling off sharply around late morning. Bitcoin is now nearing a technical move that last happened in June 2014. The crypto's five-month moving average looks close to cutting through its 10-month moving average. When that crossover last happened in June 2014, prices plummeted by another 70% through the end of the year. If bitcoin continues on its current trajectory, it would likely make the crossover at the end of May, opening the possibility for a price decline to as low as $5,000 by year-end.
CFTC Issues Derivatives Guidance
The Commodity Futures Trading Commission (CFTC) has issued new guidance for exchanges and clearinghouses planning to list cryptocurrency derivatives products. The CFTC's Division of Market Oversight and its Division of Clearing Risk announced the changes this week, calling them a source of "regulatory clarity." The new guidelines address areas including market surveillance, big trader reporting, risk management, corporate governance and more, identifying the key themes as "areas that require particular attention." The outlined rules were designed to foster risk management programs for cryptocurrency products, the CFTC said, and to "help ensure that market participants follow appropriate governance processes with respect to the launch of these products."
Shiller Still a Skeptic
Nobel Prize economist Robert Shiller is still skeptical about bitcoin and its possible uses, he writes in Project Syndicate. Shiller detracted from bitcoin's claims to be the next wave of financial innovation by comparing it to other failed currencies that promised the same throughout history. The economist also noted that bitcoin will never truly take hold because too many people simply don't understand what it is and how it works - but that's what has earned it so many headlines in recent years. "Practically no one, outside of computer science departments, can explain how cryptocurrencies work," Shiller said. "That mystery creates an aura of exclusivity, gives the new money glamour, and fills devotees with revolutionary zeal."
UK Cryptoassets Taskforce Makes Moves
The newly formed U.K. Cryptoassets Taskforce held its inaugural meeting this week and outlined plans to "develop thinking and policy" surrounding blockchain and cryptocurrency. The group, announced in late March by Philip Hammond, UK Chancellor of the Exchequer, said it created a list of objectives, including bids to address the impact of cryptocurrencies, the potential benefits and drawbacks of blockchain technology and how the sector may need to be regulated. The taskforce includes members from the Bank of England, the Financial Conduct Authority and the UK Treasury. It will host a roundtable discussion in July and publish its first working report in the third quarter of this year.