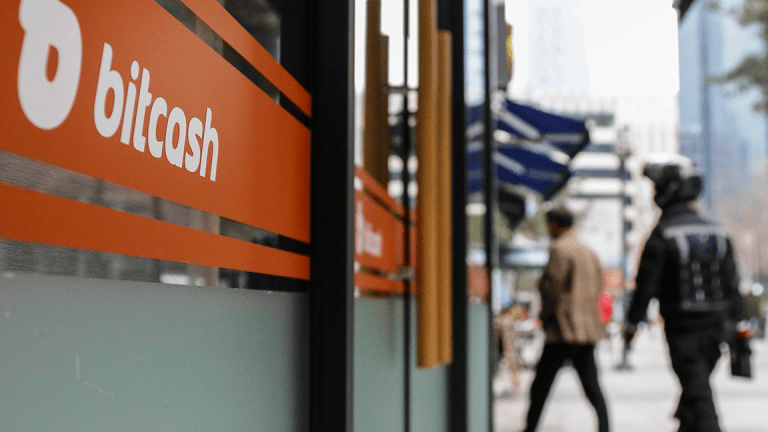 Bitcoin Today: Prices Hover Close to $8,000, Regulation's Back in the Spotlight
Bitcoin prices were back in the $7,000 bracket Tuesday. Here's what you need to know.
Bitcoin continued this week's price decline as the No. 1 cryptocurrency fell back under the $8,000 mark. By Tuesday afternoon, bitcoin had traded as low as about $7,750. Here are the most important headlines in crypto for Tuesday, March 27.
Ethereum Founder Supports Fee
Vitalik Buterin, the founder of the world's second-largest blockchain ethereum, has offered support for adding a fee to ensure the cryptocurrency's viability in the long term. In a blog post, Buterin delved into the concept of "rent fees" users would be asked to pay to use the ethereum network based on how long they want their data to remain on the blockchain. The concept of a rent fee has plagued blockchain dialogue for a while now. As more people use the ethereum network for free, the more costs the network itself has to take on to store users' information. The fee Buterin has proposed would help manage the costs of supporting what has essentially morphed into a global computing network.
EU Ramps Up Derivatives Rule
The European Securities and Markets Authority (ESMA) said it has agreed to temporarily adjust the leverage limit for cryptocurrency derivatives. In an announcement on Tuesday, ESMA said it will cap the leverage limit for crypto-related "contracts for difference" products to 2:1. That will ensure individual investors pay at least 50% of the total value of the contracts for difference. The watchdog agency had previously said in January that it had concerns over retail investor protection when it came to the crypto-derivatives market. ESMA wrote, "Due to the specific characteristics of cryptocurrencies as an asset class the market for financial instruments providing exposure to cryptocurrencies, such as CFDs, will be closely monitored, and ESMA will assess whether stricter measures are required."
Ford Envisions Car-to-Car Crypto
Ford Motor Co. (F) was awarded a patent for "vehicle-to-vehicle cooperation to marshal traffic" using cryptocurrency to allow cars on the road to communicate with one another and cut back on traffic. The patent also details a "cooperatively managed merge and pass (CMMP) system" in which "driving behavior is monitored, recorded and evaluated in a collective manner by [the cars themselves] and other participating vehicles." Ford's system would use a new kind of cryptocurrency called CMMP tokens to "validate and authorize a transaction in which, at consumer vehicles' request, the merchant vehicles either occupy slower lanes of traffic themselves, or allow the consumer vehicle to merge into their own lane and pass as necessary." Essentially, it seems the Ford crypto system would encourage the trade of on-the-road credits among cars in order to achieve a more efficient traffic pattern.
Cboe Wants That ETF
Chris Concannon, president of Cboe Global Markets (CBOE) said in a letter to the Securities and Exchange Commission that he believes the market could support the launch of a cryptocurrency exchange traded fund. In the letter, Concannon cited data Cboe collected since the December launch of its bitcoin futures product. The letter came as a response to an SEC statement in January outlining the dangers in approving an ETF. Concannon answered the SEC's concerns, stating that the cryptocurrency commodity markets are "developing quickly." He added that, "While the current bitcoin futures trading volumes on Cboe Futures Exchange and CME may not currently be sufficient to support ETPs seeking 100% long or short exposure to bitcoin, Cboe expects these volumes to continue to grow and in the near future reach levels comparable to those of other commodity futures products at the time that they were included in ETPs."
Check out TheStreet's cryptocurrency coverage here: