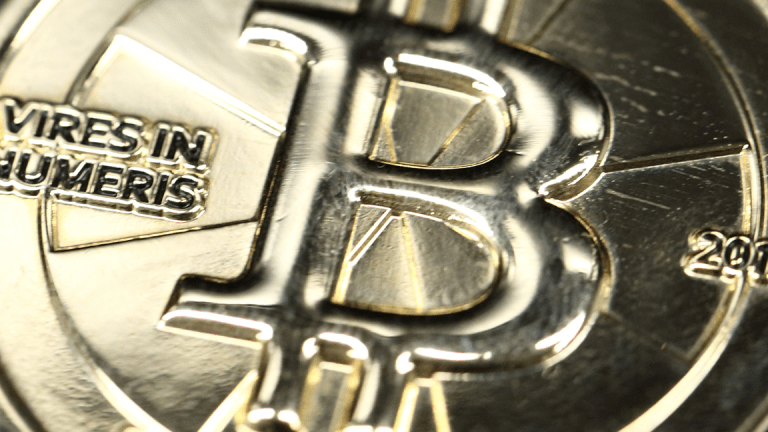 Publish date:
Bitcoin Today: Prices Hold Gains Above $8,000
Bitcoin trades higher Wednesday. Here's what you need to know.
Bitcoin trades higher Wednesday. Here's what you need to know.
Bitcoin prices continued to trade above $8,000, reaching as high as about $8,150 Wednesday morning. Trading volume ticked higher to about 6.9 billion by afternoon trading, to a level only seen one other time since March 30.
Here are the cryptocurrency stories you can't miss for Wednesday, April 18.
New York AG Launches Inquiry
The New York Attorney General Eric Schneiderman has launched an inquiry into 13 cryptocurrency exchanges -- Coinbase's GDAX, Gemini, bitFlyer, Bitfinex, Bitstamp USA, Kraken, Bittrex, Poloniex, Binance, Tidex.com, Gate.io, itBit and Huobi.Pro. The inquiries into the exchanges, some of which are among the most popular in the world, come as part of the "Virtual Markets Integrity Initiative," a project billed as a "fact-finding inquiry into the policies and practices" of the exchanges. It will look into how the operations use bots and deal with things such as conflicts of interest, outages and more. "With cryptocurrency on the rise, consumers in New York and across the country have a right to transparency and accountability when they invest their money," Schneiderman said in a statement. "Yet too often, consumers don't have the basic facts they need to assess the fairness, integrity and security of these trading platforms."
Craig Wright Moves to Dismiss Suit
Craig Wright, the bitcoin influencer who previously claimed to be the digital currency's mystery creator Satoshi Nakamoto, has called a lawsuit against him an "attempted shakedown," according to court filings. Wright filed a motion in U.S. federal court to dismiss a billion-dollar lawsuit filed against him on behalf of the estate of Dave Kleiman by his brother, Ira Kleiman. The suit alleges that Wright schemed to "seize Dave's bitcoins and his rights to certain intellectual property associated with the bitcoin technology." Kleiman, who was a forensic computer investigator, was closely tied to the genesis of bitcoin technology alongside Wright before Kleiman's death in 2013. Kleiman's brother Ira is seeking about $8.8 billion worth of bitcoin in the suit, which Wright's attorneys this week said was based on a "thin soup of supposition, speculation, conflicting allegations, hearsay and innuendo." Wright said that after Ira Kleiman couldn't access his brother's bitcoin holdings, he "trained his sights on Dr. Wright's bitcoins" and "mined Australian tabloids for the raw materials needed to cook up his stew of contradictory, absurd and legal insufficient allegations."
Cambridge Analytica Had Planned an ICO
Cambridge Analytica, the data analysis firm at the center of the recent Facebook Inc. (FB) - Get Report scandal, had planned to organize an initial coin offering (ICO) before it became the subject of global scrutiny over the data breach, according to Reuters. Cambridge Analytica wassaid to have aimed to raise about $30 million in the ICO by launching its own cryptocurrency. Anonymous sources told Reuters that, while it's unclear whether Cambridge Analytica will go forward with an ICO, the firm plans to develop a blockchain platform that would allow users to own and control their own data.
Chinese Police Arrest Suspect in $13 Million Scheme
Police in the Chinese city of Xi'An arrested the founders of an allegedly nationwide cryptocurrency pyramid scheme that amassed $13 million from more than 13,000 people since it launched March 28, local media reported. The pyramid scheme was said to have been planned for several months ahead of its launch, when it began selling a new asset called Da Tan Coin (DTC) in conjunction with DTC Holding, a firm the suspect reportedly controlled. DTC, though, was said to be a hoax aimed only at attracting investors. The suspect, who has only been identified as having the last name Zheng, and his accomplices allegedly told investors across the country that they could make $13,000 per day with an initial investment of $480,000 to purchase the new DTC coin at 50 cents per token.