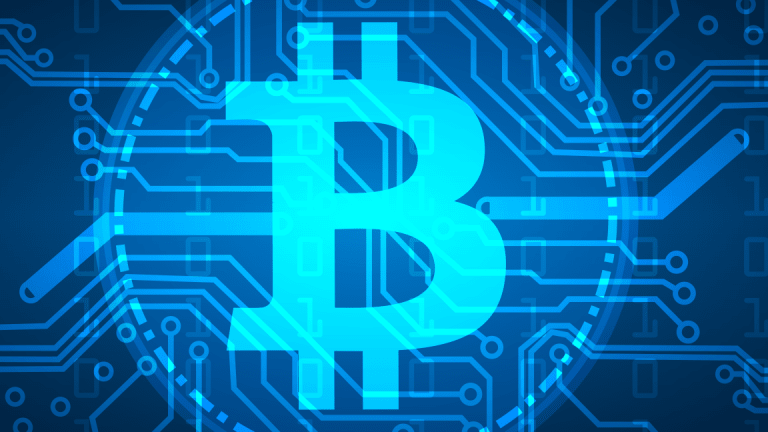 Publish date:
Bitcoin Today: Prices Falter as Buffett Attacks 'Rat Poison' Cryptos
Bitcoin struggles to crack $10,000. Here's what you need to know Monday.
Bitcoin struggles to crack $10,000. Here's what you need to know Monday.
Bitcoin spent the 10th-straight day trapped under $10,000 after staging a momentous rally last week. Prices hovered around $9,300 most of Monday, coming off a high of $9,940 a day earlier. Volume subsided some, down to just under $7 billion in afternoon action.
Here's what you need to know in cryptocurrency for Monday, May 7.
Buffett Makes Bold Call
Billionaire investor and CEO of Berkshire Hathaway (BRK.A) - Get BRK.A Report  , Warren Buffett, has never been a fan of cryptocurrency, but his latest assault on the digital asset is arguably his toughest yet. In an interview on CNBC Monday, Buffett said bitcoin is "probably rat poison squared." Buffett had previously argued that bitcoin is a gamble more than it is an investment and that the cryptocurrency would almost surely come to a "bad ending." On Monday, Buffett said, "[Bitcoin] itself is creating nothing. When you're buying nonproductive assets, all you're counting on is the next person is going to pay you more because they're even more excited about another next person coming along." Buffett's comments, which were made after Berkshire's annual shareholder meeting on Saturday, followed a similar sentiment from his second-in-command, Charlie Munger, who said crypto trading is "just dementia."
PayPal CEO Weighs In
At TheStreet's Investing Boot Camp over the weekend, PayPal Holdings Inc. (PYPL) - Get PayPal Holdings Inc Report Chief Executive Officer Dan Schulman told TheStreet Founder and Action Alerts PLUS Portfolio Manager Jim Cramer that he's a big proponent of blockchain technology, but don't expect a cryptocurrency trading platform from the company anytime soon. Schulman said PayPal and its mobile payments platform Venmo do not offer cryptocurrency trading services, unlike some other competitors. "We don't want to be a part of consumers losing large amounts of money," Schulman said. PayPal allows customers to transfer funds from popular digital exchange Coinbase, but only after those funds have already been exchanged for fiat currency. "We're not going to help mostly scammers hurt consumers around this," Schulman said.
Steph Curry Gets CryptoKitty Coin
Golden State Warriors superstar Steph Curry is getting his own CryptoKitty, the first-ever to be branded by a celebrity. CryptoKitties is the unusual startup that has tokenized digital cats on the internet as collectibles. Curry, who owns the emoji app development company Moji, reportedly approached CryptoKitties about the partnership at the start. Curry will develop three CryptoKitty personalities, the first of which will be sold by him. The startup told Coindesk that Curry will then be able to decide if he wants to sell the others after that. "Introducing CryptoKitties, and by extension blockchain technology to other audiences and showcasing crypto outside of currency, that's our primary motivation," CryptoKitties cofounder Bryce Bladon said.
FedCoin of the Future?
Kevin Warsh, the former Federal Reserve Bank governor who was one of the top contenders to replace Janet Yellen as chair, said he would have appointed a team to look into a "FedCoin" had he taken the helm at the central bank instead of Jerome Powell. In an interview with The New York Times, Warsh explained that establishing a FedCoin task force would "bring legal activities into the digital coin." Warsh continued, "Not that it would supplant and replace cash, but it would be a pretty effective way when they crisis happens for us to maybe conduct monetary policy."