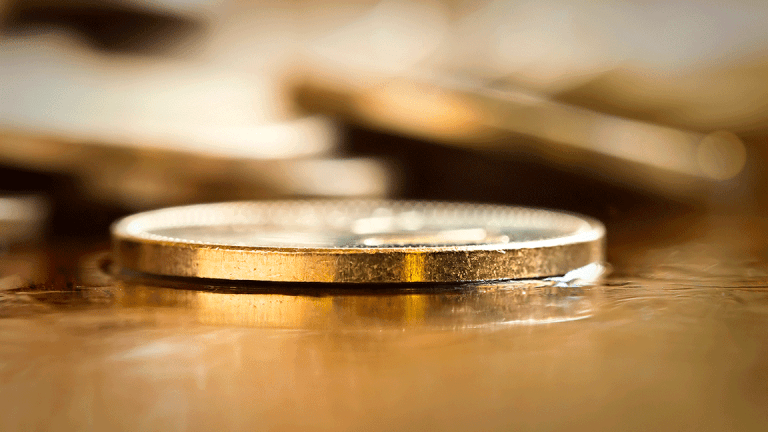 Bitcoin Today: Prices Drop Toward $9,000 as Analyst Offers Stark Warning
Bitcoin is falling further from the $10,000 psychological barrier Tuesday. Here's what you need to know.
Bitcoin prices dipped to a five-day low on Tuesday as the bid for $10,000 faced continued obstacles. The No. 1 cryptocurrency by market value traded as low as about $9,150 in early action Tuesday, down from recent highs close to $9,965 over the weekend.
Here are the stories you can't miss in cryptocurrencies for Tuesday, May 8.
First Crypto Analyst Goes Cautious
DataTrek Research co-founder Nick Colas, who is widely regarded as the first analyst on Wall Street to cover cryptocurrencies, has changed his tune. In an interview with CNBC, Colas said the most widely held cryptocurrencies have started to lose their fundamental appeal. "It has come down quite a long way, and we're getting a lot of people asking is now the right time to buy," Colas said. "The short answer is now." Colas added that bitcoin's December 2017 rally to nearly $20,000 wasn't driven by inherent value, but rather by a "bubble based around the futures launch in December, and a lot of enthusiasm for the asset." Colas said the cryptocurrency space has become a waiting game, and it could remain as such for the next three to five years as investors regain interest when bitcoin becomes more real-world applicable.
ICE Reportedly Developing Crypto Platform
Intercontinental Exchange, the company that owns the New York Stock Exchange, is said to be considering a move into cryptocurrency trading, according to a report from The New York Times. The firm is allegedly developing an online bitcoin trading platform so as to provide major investors with access to cryptocurrency exposure. The report cited unnamed sources and ICE did not comment on the possibility of such a launch to the Times, but the move would represent a significant move toward more traditional financial markets for the crypto world. As of now, no major exchanges offer such a service. The Nasdaq exchange suggested last month, though, that it could consider opening a cryptocurrency exchange in the future, too.
Fed: Futures Launch Weighed on Bitcoin
Researchers from the San Francisco Federal Reserve Bank said in a recent report that the launch of bitcoin futures in December contributed to the subsequent price decline in the cryptocurrency. The Fed's paper stated the "rapid rise of the price of bitcoin and its decline following issuance of futures on the CME is consistent with pricing dynamics suggested elsewhere in financial theory." In those instances, a financial investment vehicle (bitcoin in this case) is driven higher initially by optimists who push prices so high that the market introduces new mechanisms that allow pessimists to invest reversely. Futures, then, allowed for pessimists to finally make their move, as they hadn't been able to before the contracts became available. That sent prices plummeting as low as nearly $6,000 by the first week in February.
Binance CEO: ICOs Are Necessary
Zhao Changpeng, chief executive of crypto exchange Binance, said in a blog post that initial coin offerings (ICOs) are "not just good-to-have, but necessary." Changpeng said the often-scrutinized capital raises are part and parcel of the crypto world and shouldn't be replaced by venture capital firms. "Raising money through ICOs is about 100 times easier than through traditional VCs, if not more," the CEO wrote. It's worth noting Changpeng was recently sued by venture capital firm Sequoia in Hong Kong after allegedly speaking to other investors during a period in which Binance was obligated only to hold financing talks with Sequoia. "A vast majority of 'professional VCs' have no clue about the projects or field they invest in," Changpeng said. "Many of them have zero startup experience and don't even have a basic understanding of the technologies involved in their fields."