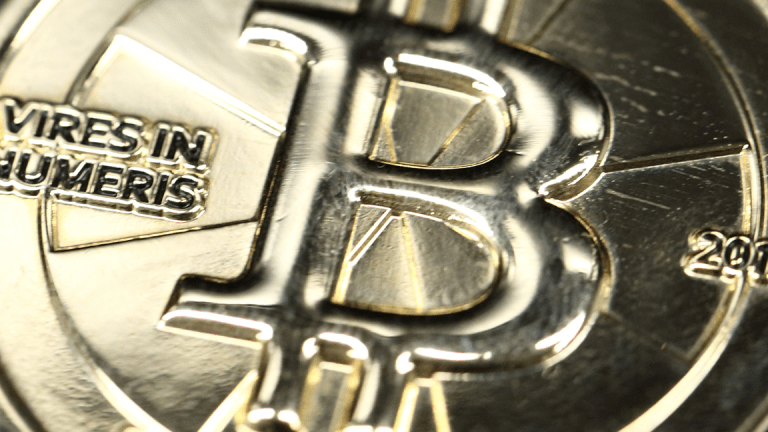 Bitcoin Today: Prices Dip Lower Heading Into Weekend
Bitcoin trades slightly lower following Thursday gains. Here's what you need to know Friday.
Bitcoin trades slightly lower following Thursday gains. Here's what you need to know Friday.
Bitcoin prices dipped slightly on Friday to about $7,600 after nearing $7,750 a day earlier. Trading volume was light throughout the day as most of the biggest cryptocurrencies slid into the red.
Here are the crypto stories you can't miss for Friday, June 8.
Potcoin Could Sponsor Rodman's Trip to Singapore
Retired basketball star turned de facto North Korean ambassador Dennis Rodman could join the Trump administration in its trip to Singapore next week to meet with North Korean President Kim Jong Un. But the way Rodman may get there offers a twist. According to the Washington Post, Rodman is "in discussions" with the Canadian startup Potcoin to secure sponsorship from the marijuana-themed cryptocurrency for his trip. Potcoin told the Post that Rodman is embarking on a "peace mission," adding the following: "We're thrilled to see how the political climate has improved between North Korea and the U.S. since [Rodman] became involved." Rodman has promoted Potcoin on numerous occasions in the past.
Dimon on Bitcoin: 'Just Beware'
Action Alerts PLUS holding JPMorgan Chase & Co. (JPM) - Get Report CEO Jamie Dimon has offered another take on bitcoin: "I don't want to be the bitcoin spokesman. You know, just beware," Dimon said in an appearance on CNBC Thursday. Dimon has previously been criticized for his views on bitcoin, which he called a "fraud" last fall. Dimon appeared alongside Berkshire Hathaway Inc. (BRK.A) - Get Report CEO Warren Buffett, who has also been an outspoken critic of bitcoin and said in January it would come to a "bad ending." Buffett joked that he "set a high standard" in his bitcoin comments, adding, "I don't know whether Jamie can top me or not."
Bithumb Gets Big Bill
South Korean cryptocurrency exchange Bithumb was recently found not guilty of tax evasion, but the trouble hasn't stopped just yet. Local media reported that, following an investigation from the National Tax Service, Bithumb has been slapped with a nearly $28 million bill for back taxes. Bithumb is one of South Korea's biggest exchanges. It became the subject of a tax investigation in January amid a wider crackdown from regulators in the country. According to a tax official, "The [National Tax Service] has conducted a tax investigation against Bithumb for the 2014 to 2017 business years. I know that Bithumb has decided to pay the related taxes without and objection to the imposed tax amount."
Quebec Halts Mining Approvals
Quebec has issued a moratorium on new cryptocurrency mining operation approvals in an effort to give province officials time to develop a new set of regulations and potentially increase energy costs, Reuters reported. Quebec has been known in the crypto space as a destination with cheap hydroelectric power, making it a hotspot for miners. State-owned power provider Hydro Quebec is said to be working toward limiting the amount of power available to crypto miners to 500 megawatts each, down from the 17,000 megawatts miners have previously requested. Hydro Quebec is reportedly petitioning the province's government to create new rules to "help maximize the energy producer's revenue."